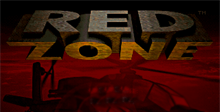 Genesis Cheats
Cheats
Manufacturer: Time Warner
Machine: Genesis
Everyone loves passwords, especially if it's for a game as tough as this one. Oh yeah, and if you're looking for a little Asteroids - like action check out the first code. Otherwise get ready to finally see some of those late stages you were never quite able to get to.
Enter the following password for something special: A, B, C, A, C, A, C, B, C, A, C.
More Password Goodness!
Mission 2 -- A, B, B, B, A, B, A, C, B, B, C
Mission 3 -- B, A, A, B, A, A, C, B, C, B, A
Mission 4 -- A, B, B, B, A, B, A, C, B, A, C
Mission 5 -- B, A, A, C, A, A, B, A, A, C, A
Mission 6 -- A, B, B, C, A, A, C, A, C, C, C
Mission 7 -- B, A, A, C, A, A, B, A, A, B, A
Mission 8 -- A, B, B, C, A, A, C, A, C, B, C