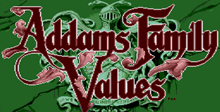 reggie posted a comment: 10 years, 6 months ago
wheels1957 posted a comment: 10 years, 2 months ago

this game gives no directions on how to play. very boring. dont like.
curtisashbrook posted a comment: 8 years, 10 months ago

This game is not hard first u talk 2 the 3 people,then go down stairs 2 the left through the portal twice beat the mother down using your lighting bolt,hit the switch and the main gates open!!
Andy posted a comment: 8 years, 11 months ago

Would be great if it worked, It crashes on the start of the game. Oh the sister site has the Sega version that is exactly the same, www.gamefabrique.com