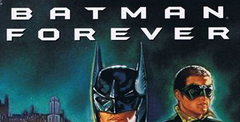 Samuel posted a comment: 9 years, 5 months ago

I remember the good old days of me playing this with my brother. This game was hard as hell, especially the clown board. And sugar and spice (villians) are wild. I found a move list for this game too if anyone wants it just message me.
Alex Lemmermann posted a comment: 9 years, 2 months ago

I've played both the Super Nintendo and Genesis versions, and they both don't tell you how to use weapons to get up, or how to get down. But besides that, it's ok.
Dayou posted a comment: 8 years, 11 months ago

O jogo ? legal,pena que demora tanto pra carregar.