64 Trump Collection - Alice no Wakuwaku Trump World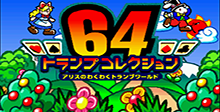 a game by Bottom Up Interactive
Platform:

Nintendo 64
Similar Games
Viewing games 1 to 4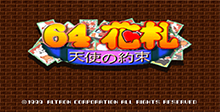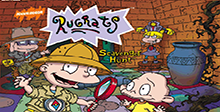 Rugrats: Scavenger Hunt
Scavenge through three games in one! Reptar Rally: The babies visit Reptar on his candy island to help him collect as many sweets as possible. Angelica's Temple of Gloom: The babies are transported to the ancient Aztec Temple of Kokobola. Find all the pieces to the broken Aztec statue before Angelica does, or else... Pirate Treasure Hunt: Play diaper-to-diaper and search through a sunken pirate ship looking for hidden tresure!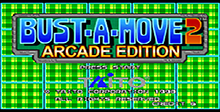 Bust-A-Move 2: Arcade Edition
Bust-A-Move 2 is the lightning-quick, ultra-intense, 100% addictive, arcade puzzler that's gonna grab you and never let go! As the balls descend, you're gonna need sharp eyes and quick reflexes to match 3 or more balls and pop them... fast! Insane two-player action pits you against an opponent in a race to bust or be busted! Match 'em by color! Stack 'em! Pop 'em! It's the end all, be all, puzzle game of the century that lets everyone Bust-A-Move!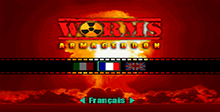 Worms Armageddon
Dis ain't no fishing game. The ultimate test of strategy pits worm vs. worm throughout 44 missions for 1 - 4 players. Ignite 41 special weapons, like highly flammable old ladies, bouncy banana bombs, and flying sheep, as you inch your way to victory. Devise wickedly ingenious strategies so that your army of worms can wipe THEIR army of worms right off the planet! Over-the-top action and an endless supply of multi-player modes make Worms Armageddon the perfect strategy game!
64 Trump Collection - Alice no Wakuwaku Trump World Downloads

64 Trump Collection - Alice no Wakuwaku Trump World download