64 Trump Collection - Alice no Wakuwaku Trump World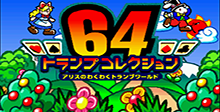 a game by Bottom Up Interactive
Platform:

Nintendo 64
See also: 64 Games
Similar Games
Viewing games 1 to 4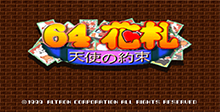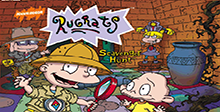 Rugrats: Scavenger Hunt
Scavenge through three games in one! Reptar Rally: The babies visit Reptar on his candy island to help him collect as many sweets as possible. Angelica's Temple of Gloom: The babies are transported to the ancient Aztec Temple of Kokobola. Find all the pieces to the broken Aztec statue before Angelica does, or else... Pirate Treasure Hunt: Play diaper-to-diaper and search through a sunken pirate ship looking for hidden tresure!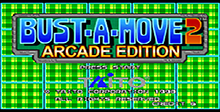 Bust-A-Move 2: Arcade Edition
Bust-A-Move 2 is the lightning-quick, ultra-intense, 100% addictive, arcade puzzler that's gonna grab you and never let go! As the balls descend, you're gonna need sharp eyes and quick reflexes to match 3 or more balls and pop them... fast! Insane two-player action pits you against an opponent in a race to bust or be busted! Match 'em by color! Stack 'em! Pop 'em! It's the end all, be all, puzzle game of the century that lets everyone Bust-A-Move!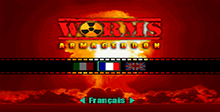 Worms Armageddon
This is a hilarious action and strategy game, with a variety of features and modes. Take part in the last battle between good and evil!
64 Trump Collection - Alice no Wakuwaku Trump World Downloads

64 Trump Collection - Alice no Wakuwaku Trump World download