A Bug's Life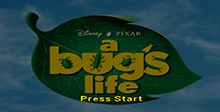 a game by Travellers Tales (Uk) Ltd.
Platform:

Nintendo 64
Similar Games
Viewing games 1 to 4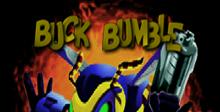 Buck Bumble
The Herd, an evil band of vicious mutant insectoids, is attacking and exterminating Earth's native insects! Only Buck Bumble, the baddest bee in the hive and the world's most advanced cyborg insect, can save the day. Protect the insect world by blowing away terrifying Attack Wasps and Killapillas in 20 unearthly 3D environments. Use Buck's cybernetic implants and deadly weapons to unmask the power behind The Herd!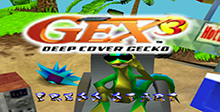 Gex 3: Deep Cover Gecko
Even a lost island hideaway in the wet South Pacific isn't far enough away from the long arm of Rez. While GEX was whiling away the hours living on the fruits of his recent successes, the madman of the Media Dimension was working on his new hobby - secret agent-napping. Agent Xtra was now struggling for her freedom as a hostage in the lair of Rez. As a master of disguise, GEX had his work cut out for him. Another descent into bad TV movies is at hand. To the GEXCaves!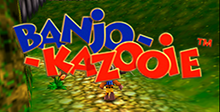 Banjo-Kazooie
Trouble is brewing on Spiral Mountain! Gruntilda the witch, wildly jealous of Tooty the Honey Bear's good looks; is determined to steal them for herself! But even as she whisks the helpless youngster off to her tower, Tooty's big brother Banjo and his loud-mouthed partner Kazooie are hot on the trail to rescue her...Aided by the mystical shaman Mumbo Jumbo, Banjo and Kazooie must tackle gloomy swamps, scorching deserts, towering mountain ranges and spooky haunted houses on their way to the final confrontation at the summit of Gruntilda's Lair.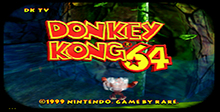 Donkey Kong 64
K. Rool has kidnapped the Kongs! Can Donkey Kong rescue his friends, reclaim the Golden Bananas and save his homeland from certain doom? Take out some Kremlings with Chunky's Pineapple Launcher or Lanky's Trombone. Float through the air using Tiny's Ponytail Twirl. Even rocket to the sky with Diddy's Jetbarrel!
A Bug's Life Downloads

A Bug's Life download