Air Boarder 64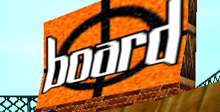 a game by Human
Platform:

Nintendo 64
See also: Skateboarding Games, Air Games
A Back To The Fufure-style hoverboard 'sim' combining racing and stunts. An acquired taste - you might try it and like or hate it.
Similar Games
Viewing games 1 to 4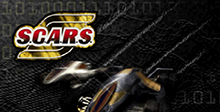 S.C.A.R.S.
Untamed racing in the ultimate killer cars! Nine brutal 3D tracks across volcanoes, jungles, oceans and more. Nine killer cars armed with missiles, time bombs, boomerangs and more. Night and rain racing. Challenge, Grand Prix, and Custom Cup racing! Two and four player racing.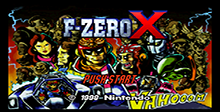 F-Zero X
It's you against 29 other machines competing for the title of F-Zero X Champion. You're racing at speeds of over 1,000 km/h high above the atmosphere. Your competition comes from every corner of the galaxy and won't shed a tear at the thought of smashing you off the track.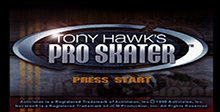 Tony Hawk's Pro Skater
Go Big, Go Pro! Skate as legendary Tony Hawk, or as one of nine top pros. Work your way up the ranks by landing suicidal tricks in brutal competitions to become the highest ranked skate champ! Great features such as: Signature Pro Moves, fully skateable worlds, head-to-head competition, and Instant Replay Mode.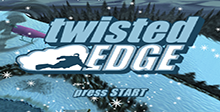 Twisted Edge Extreme Snowboarding
This is it! The fast-paced, intense snowboarding action you've been waiting for! TWISTED EDGE: EXTREME SNOWBOARDING! The sickest tricks, the biggest air and runs you've only dreamt about 'til now. No more searching for the best ride ever, grab your controller and prepare to get twisted! Loaded with riders, boards, and secrets - each with their own unique qualities. There's lots available, but only if you aren't slackin' off in your ridin' skills! Performance is everything and it pays off in TWISTED EDGE!
Air Boarder 64 Downloads

Air Boarder 64 download