Armorines: Project S.W.A.R.M.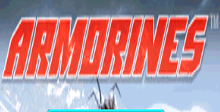 a game by Acclaim
Platform:

Nintendo 64
Similar Games
Viewing games 1 to 4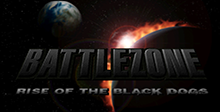 Battlezone: Rise of the Black Dogs
Exploit secret alien technology as you beat the Americans and Soviets at their own game in this action-packed, cold war thriller! Battlezone: Rise of the Black Dogs features advanced space-based tank combat, sniper capability and death-match intensity. With three modes of play, Battlezone gives you the power to define your combat experience - the only remaining question is how long you'll be around to use it.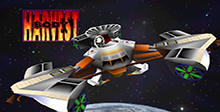 Body Harvest
Earth is dead. Mankind annihilated. Hunted to extinction by a century of alien attacks. One last, desperate chance remains - CHANGE HISTORY. Someone must travel back in time and attack the alien predators before they complete their hideous invasion. Genetically enhanced marine, Adam Drake, must make the trip into the far reaches of Earth's history. His goal - stop the alien body harvest... Travel with Adam Drake through 5 incredible levels of action-packed adventure, spanning more than a century of Earth history!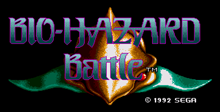 Bio-Hazard Battle
Bio-Hazard Battle is a horizontally scrolling space shooter. You can choose one of the four ships, each one having its own attacks and ability to upgrade their weapons.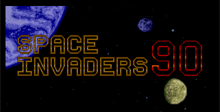 Space Invaders 90
Attention all Earthlings! Relentless alien hordes have been identified near you. Be aware - the classic arcade update has proven to be even more dangerously addictive than ever before. Space Invaders skyrockets the legendary arcade franchise to new heights with out-of-this-world 3D graphics, explosive special effects, enhanced firepower, high-resolution cinematics, and frenetic multiplayer modes in graphically rich space worlds. Classic Arcade Action: Brave 100 levels of classic shoot-and-dodge-style gameplay now in 3D and updated with a host of innovative features! Visit a variety of space worlds, including Pluto, Saturn, Mars, and Earth-each with dynamic terrain and interactive background elements.
Armorines: Project S.W.A.R.M. Downloads

Armorines: Project S.W.A.R.M. download