Army Men: Sarge's Heroes 2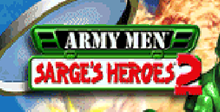 a game by 3DO
Platform:

Nintendo 64
See also: Army Men Games
Similar Games
Viewing games 1 to 4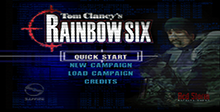 Rainbow Six
Rainbow Six is as close as it gets to the intensity of real-life tactical operations. You'll join an elite multi-national strike force hired by the world's governments to stop a group of deadly terrorists. Draw your team from a pool of specialists. Select authentic gear and weapons and infiltrate seized buildings to rescue hostages. Rainbow Six's explosive real-world action is coupled with spine-tingling tactics to create a gaming experience you won't soon forget.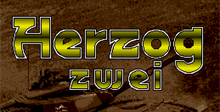 Herzog Zwei
"Eins! Zwei! Drei!" In the murky dawn the tyrant's troops scuffle towards foxholes and tanks. Taking battle position, they quickly check their equipment and load cannons. Then they hunker down, awaiting the cry: "Attacke!" "Hup! Two! Three! Four!" On your order, rebel soldiers race to their war machines! Jets blast into the dawn, afterburners roaring. Convoys rumble toward the advance bases. Their single purpose: attack! War! You and your opponent face off for control of the world! You're equally matched, man for man, weapon for weapon. You sweat as you order out heavy metal, mobilize troops, and plot the attack! You collide in dogfights, ground frays, and naval clashes! At last, you advance to their home base. Now! Crush the enemy - and become Supreme Commander of the free world!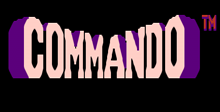 Commando
The player takes control of a soldier named Super Joe, who starts by being dropped off in a jungle by a helicopter, and has to fight his way out singlehandedly, fending off a massive assault of enemy soldiers.
Army Men: Sarge's Heroes 2 Downloads

Army Men: Sarge's Heroes 2 download