Asteroids Hyper 64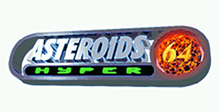 a game by Syrox Development
Platform:

Nintendo 64
See also: Asteroids Games
This one's easy--think of the classic arcade Asteroids, except with fancy 3D graphics. In case you're not familiar with the PS version, this update from Crave and Syrox puts you in control of dinky space craft that must destroy countless numbers of asteroids, enemies, bosses and space debris through some 50 levels. Due in August, it also has a variety of power-ups and co-op and competitive multiplayer modes.
Similar Games
Viewing games 1 to 4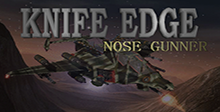 Knife Edge: Nose Gunner
Command to Nose Gunner, Command to Nose Gunner. Radar's readin' an army of armored androids that are harshin' our Martian colonies. We're lookin' at boo-coo ground emplacements. Sulfur skies swarming with enemy gunships. F-f-f-four explosive gameplay modes for 1 to 4 players. And six super-vast battle stages with almost infinite paths to mutually assured destruction. It's a 3D shooter for N64 that makes the Big Bang look like a burp. So gimme full automatic cannons. Lock and load all special weapons. Set Autopilot for maximum warp. And try not to chuck your chimichangas. 'Cuz... we... are... goin'... in...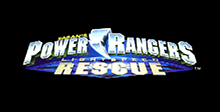 Power Rangers Lightspeed Rescue
POWER RANGERS RESCUE READY! The Power Rangers are saving the world on Nintendo 64! Rescue innocent people from the battlings. Drive cool Power Rangers vehicles! Fight huge monsters in awesome environments. Battle against your friends in the Megazord Arena!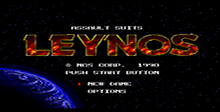 Assault Suits Leynoss
Space shooting game set in the future with Earth under attack by robots. You are the pilot of a mech robot which can either walk on planet surfaces or fly in space.
Asteroids Hyper 64 Downloads

Asteroids Hyper 64 download