Back to the Future 3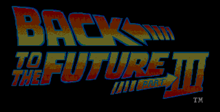 a game by Probe Software, Mirrorsoft, and Arena
Platform:

Genesis
See also: Movie-based Games, Back to the Future Games
Marty and Doc are up to their crazy time travelin' antics again in Back to the Future III. They've traveled back to the year 1885 -- the Wild West -- so Marty can save a friend from a premature demise. What they don't know is that in order to make it through the four parts of this adventure, they must survive some wild and wooly western-style events, such as avoiding gunshots atop a speeding locomotive and battling it out with gunslingers on horseback. Can Marty and Doc save the future? Only the past will tell.
Similar Games
Viewing games 1 to 2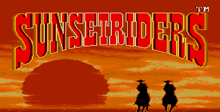 Sunset Riders
Steve, Bob, Billy, and Cormano are the Sunset Riders, and they're about to live out the wildest shootout the Wild West has ever seen…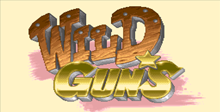 Wild Guns
The game's setting is that of the Wild West but various science fiction elements are present; most notably robots, who serve as most of the bosses in the game.
Back to the Future 3 Downloads

Back to the Future 3 download