Bass Hunter 64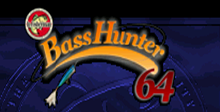 a game by Rockstar San Diego, and GearHead Entertainment
Platform:

Nintendo 64
See also: Bass Games
Fishing games. People either love them or hate them. Up until now, the N64 has not had any choice in the matter because there were none available. Bass Hunter 64 is the first bass fishing (or any fishing for that matter)game to test the waters to see what kind of market there is out there for this type of a game. I personally enjoy a good fishing game to break up the usually shoot-em-up or sports game that I frequent so when this game arrived at the office, I was quick to pop it in and head out on the lake.
Bass Hunter 64 offers a variety of lakes, lures, rods, and fishing styles. You can compete in tournaments, go out and fish for the fun of it, or create your own tournament and see how you do. To add to the challenge, you will progress through the tournaments gaining points trying to make it to the top of the ladder and become the ultimate Bass Hunter. So if you think you have what it takes to fish with the big boys, step on up.
Gameplay
Before I get going on the gameplay aspect of this game, I must say that this has to be one of the most complete fishing games out there when it comes to options and lures. As you work your way up, you will have access to 25 different types of lures. To me, this added an incredible amount of flexibility to your fishing style. If you are a real bass fisherman, chances are you will find your favorite lure in this game.
The game has three different modes of play. You can play the Championship, fish for fun, or the custom tournament. The fish for fun is a good way to practice but you will likely not spend much time here. The custom tournament is fun because you can set up a tournament and test your skills against others on the conditions that you specify. You can change the difficulty, number of days the tournament spans, the fishing hours, the fish limit, the lake, the section of the lake, the time of the year, the weather, the recent weather and the water conditions. Like the lures, this adds a huge amount of flexibility and this level of customization is almost unheard of in a console game.
I spent the majority of the time playing the championship mode. This was great because it kept me competing against a group of other fishermen through all of the seasons and on different lakes. If you are successful in the individual tournaments, you will earn points that allow you to purchase new lures, rods and even a new boat. I found myself getting drawn in and wanted to just play one more tournament day. This really added to the experience of the game.
Now options and modes are great but we all know that they don't make a game. While this game is very easy to play, it just fails in the excitement department. First of all, fishing is not that exciting to most people to begin with so it already starts with one strike against it. To make a fishing game that will appeal to a more broad range of gamers, you really need to find a way to pump up the excitement. The most exciting part of any fishing game should be the battle when you hook into a fish, right? To me, it was almost boring to bring in the fish. All you have to do is hold down the crank button and the fish would swim around a little, on a rare occasion jump, maybe make a run and then come in. It almost felt like the fish were moving in slow motion. A good way to add excitement to a fishing game is to have the fish dart around, jump, make violent runs in different direction but most importantly, the fish should be moving around fast. Like I said, it felt like the fish were swimming in molasses and they never darted around and switched directions. They just kind of tugged back and come in. This was a real disappointment.
The game did a good job of making the fish realistic sizes. I have played some fishing games where you catch bass that would be world record size and they think nothing of it. You will occasionally hook into a big one that may be six pounds or so but they are rare, like in real life. I was a little disappointed in the frequency of the hits. It seemed that no matter which lure I was using, I would get a hit on every other cast. I guess they did this to add excitement but it takes away from the realism. I would have rather had fewer hits but more exciting battles instead of more hits and boring battles.
Graphics
Graphically, this is a nice looking game. Everything is in 3D including you, the angler. The depth sounder is easy to read and the fish look like fish. You can really tell the differences between the species of the fish. It does look neat when a fish jumps out of the water and the split screen view works really well. Still, this is a fishing game so do not expect anything flashy but the graphics do a good job for this type of game.
Bottom Line
All in all, this game is packed with options but it just seemed to miss the most important option out there: excitement. I literally was able to fight a fish and talk on the phone ant the same time. This tells me that there was not enough work involved in catch the fish. This game could have been one of my favorites if they would have sped the fish up by about 10 times. Other than that, this is one of the more complete fishing games you will find on any system out there.
Similar Games
Viewing games 1 to 5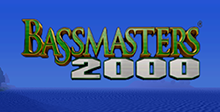 BassMasters 2000
Fish with the best! Featuring real lakes from the Bassmaster Tournament Trail, authentic fishing equipment, two-player fishing action, underwater views, and frantic arcade modes. Just like The Bassmasters TV series!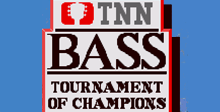 TNN Bass Tournament of Champions
TNN Bass Tournament of Champions is a Fishing game, developed by Imagitec Design, Inc. and published by American Softworks, which was released in 1993.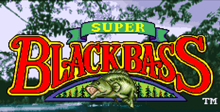 Bass Hunter 64 Downloads

Bass Hunter 64 download
Fish And Chips
In-fisherman Bass Hunter is the full title of their latest opus, licensed from the notorious American publication, In-Fisherman magazine. As in real life, the object of the game is to catch increasingly hefty fish, using your superior brain power to outwit foes such as the wily carp and the legendary bass. With the N64 controller used as an effective virtual fishing rod, gentle tweaks of the analogue stick make the bait jiggle enticingly in the water. If the fish is dumb enough to swallow the hook, skilful waggling will tire it out enough weighed, and thrown back in to float, belly up, on the surface for a while.
Bass Hunter features full rumble pak compatibility, so you'll be shaken awake if the fish are in a biting mood, and Take 2 have assured us that no bass were actually harmed during the motion capturing of the game.