Batman Beyond: Return of the Joker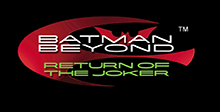 a game by Kemco
Platform:

Nintendo 64
See also: Marvel Games, Batman Games
The Dark Knight creeps up on the N64 unnoticed but he's not quite the Gotham City hero you might be expecting. Batman Beyond is based on the cartoon series of the same name, which stars not Bruce Wayne but an all new futuristic hero who has donned the Dark Knight mantle. This is a good thing, because it means we get to play with his new gadgets including Dark Knight discs and a lovely pair of nunchakas!
Similar to Fighting Force 64, the gameplay basically involves fighting and takes place in a variety of locations. This includes the Gotham Aerospace Research centre, which the Joker and his clown gang have invaded. Batman Beyond: Return Of The Joker's gameplay recalls the classic Streets Of Rage or Double Dragon games, as most of the action takes place on side-scrolling levels. Let's hope that Batman manages to better the last comic outing Superman - but let's face it that won't be difficult!
First Impressions
Wahey! 64 Magazine are big fans of Batman and if you read our Dragon Sword feature a few issues ago, then you'll know that we're rather partial to progressive beat-'em-ups too, so this game went down a treat! However, we're reserving judgement until we get hold of the final code, because Fighting Force originally looked good and then turned out to be a bit of a disappointment. We're definitely waiting for this game with baited breath though... it can't fail, can it?
Similar Games
Viewing games 1 to 4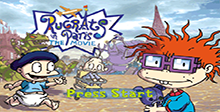 Rugrats in Paris: The Movie
The Rugrats are going to Paris! Join Tommy, Chuckie, Kimi and the rest of the Rugrats gang as they journey through Paris and EUROREPTARLAND. France will never be the same. Roar through the streets of Paris, win carnival games and prizes, get choppin' with Chuckie Chan, bump your buddies on the bumper cars!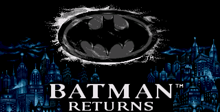 Batman Returns
Batman Returns is a game is for one player only. This is a side scroller game. Features Catwoman and the Penguin.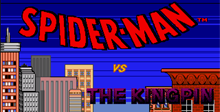 Spider-Man vs The Kingpin
Spiderman VS Kingpin – The game is centered around a diabolical plot by the Kingpin, who has planted a bomb that will go off in 24 hours.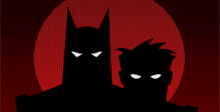 The Adventures of Batman and Robin
Use your batarangs or bolos to fight clowns, scientists, mobsters, or even exploding rabbits! Continue fighting in the sky with the Bat-Glider and Jet-Pack on your way to end Mr. Freeze's insidious plan.
Batman Beyond: Return of the Joker Downloads

Batman Beyond: Return of the Joker download