BattleTanx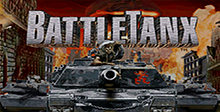 a game by 3DO
Platform:

Nintendo 64
Similar Games
Viewing games 1 to 4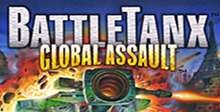 BattleTanx: Global Assault
The year is 2006. The world has become a post-apocalyptic wasteland. While Griffin and Madison struggle to rebuild society, they realize their young son possesses telekinetic powers that are the key to the future. But the evil QueenLord, Cassandra, plans to use the boy's powers for her own wicked scheme. With only armored tanks at your command, you must defeat the QueenLord and the sinister gangs under her control. Combat will lead you to foreign soil, where it's all-out global warfare!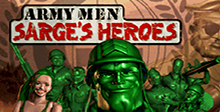 Army Men: Sarge's Heroes
CONFIDENTIAL. 0600 hours: Tan forces captured Bravo Company Commandos. General Plastro has new weapons of mass destruction: magnifying glass, M-80 firecrackers and the garbage disposal. This is a job for Sarge. Requisition M-60s, shotguns, bazookas, flame throwers, grenades, sniper rifles, mortars, mine sweepers and plenty of ammo. Good luck, soldier.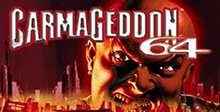 Carmageddon 64
The year is 2026 and fatal toxins have polluted the earth's atmosphere. Those humans lucky enough to get to the "Climate Emulation Centers" in time live in fear of the souls left on the surface - mutated, blood-thirsty zombies - the "undead." The World Government has recruited drivers to deal with this problem. The solution is "The Carmageddon" - a death race in which drivers race against each other for the ultimate prize: a new life on the sun-drenched beaches of the off-world colonies. As well as a way of dealing with the zombies, it provides entertainment for the dwindling human population. You take on this challenge as Max Damage, a psychotic, cold-blooded racing machine. There is no second place. Drive to survive and let nothing and no one get in your way!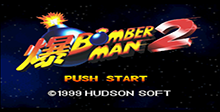 Bomberman 64: The Second Attack
Of the great discoveries in the universe, few are more important than the legendary 8 elements. When the evil Rukifellth found one of these elements - the powerful Celestial Stone - he used his influence to assemble the dreaded BHB Army. Armed with his new army and a giant space warship, the power-crazed Rukifellth began scouring the galaxy for the other 7 elements, invading planets and enslaving innocent races throughout the galaxy. Rukifellth controls these enslaved planets with special Gravity Generators - the same devices the BHB Army used to create a Black Hole. Rukifellth uses his Black Hole to capture new planets... But he should have thought twice before he tried to capture Bomber Planet!
BattleTanx Downloads

BattleTanx download