Bomberman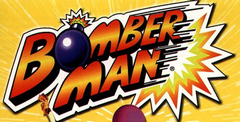 a game by Interplay Entertainment Corp.
Platforms: PlaystationGBA
Multiplayer games have always been more fun than single-player ones. One of the greatest multiplayer series of all time is the Bomberman games. Fans of the numerous Bomberman games can begin drooling now as they anticipate the inevitable release of Bomberman for the PlayStation.
Yes, it's true. The game that so many other systems have had the honor of playing host to will soon make a long-overdue appearance on Sony's 32-Bit machine.
But what will it be like? Will it be a traditional Bomberman game with incredible graphics and special effects? Will it be completely 3-D like so many other PlayStation games? So far, all we have seen are these rendered shots, so who can say? One thing is certain: It will rock.