Bottom of the 9th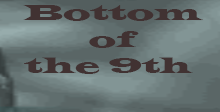 a game by Konami
Platform:

Nintendo 64
See also: Baseball Games
Similar Games
Viewing games 1 to 4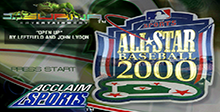 All-Star Baseball 2000
You can learn the basics of baseball in an afternoon, then spend a lifetime mastering its intricacies. All-Star Baseball 2000 isn't quite so daunting, but expect to log lots of time on the Pause screens while you figure it out. Created by Iguana, ASB 2000 has the glossy graphics and excellent sound engineering you'd expect from the team that brought you All-Star Baseball '99, NFL Quarterback Club 99 and Turok 2.
Mike Piazza's Strike Zone
DIG IN! Over 700 players! All the stadiums! All the teams and uniforms! All in 3D! Unique player editor allows you to create the ultimate athlete. All new 1998 rosters including two new expansion teams: Arizona Diamondbacks and Tampa Bay Devil Rays! Tons of hidden secrets including super-fast pitches, outrageous curve balls, incredible home runs and more! Fantasy Teams: Create your own rotisserie league. Ultra-realistic conditions affect gameplay: Grass and turf. Day and night. Rain or shine.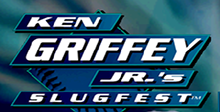 Ken Griffey, Jr.'s Slugfest
Bursting with stunning realism and high-excitement baseball action, Ken Griffey Jr.'s Slugfest drives home the winning run! Improved player animations and color commentary by Dave Niehaus - "The Voice of the Mariners" - make you feel like you're really at the game, while easy-to-use controls, updated rosters and statistics, and an optional fantasy draft make it even more fun than being there!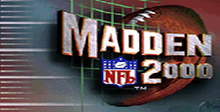 Madden NFL 2000
The speed and power of NFL football! Faster moves and breakaway speed for bigger plays. Body slams and collisions, drag-downs and de-cleaters, explosive sticking and crunching gang tackles. Ultra-fast blur moves, helmet-popping hits, more scoring, special animations, and in-your-face commentary. Multiplayer Franchise mode, authentic stadium atmosphere, Hot Routes, Madden Challenge and more!
Bottom of the 9th Downloads

Bottom of the 9th download