Bust-A-Move '99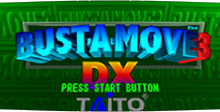 a game by Taito
Platform:

Nintendo 64
See also: Puzzle Games, Bust A Move Games
Similar Games
Viewing games 1 to 4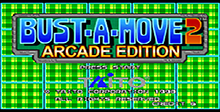 Bust-A-Move 2: Arcade Edition
Bust-A-Move 2 is the lightning-quick, ultra-intense, 100% addictive, arcade puzzler that's gonna grab you and never let go! As the balls descend, you're gonna need sharp eyes and quick reflexes to match 3 or more balls and pop them... fast! Insane two-player action pits you against an opponent in a race to bust or be busted! Match 'em by color! Stack 'em! Pop 'em! It's the end all, be all, puzzle game of the century that lets everyone Bust-A-Move!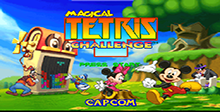 Magical Tetris Challenge
Join Disney's Mickey, Minnie, Donald and Goofy as they embark on a non-stop adventure full of challenging fun and excitement in Magical Tetris Challenge. Completely addictive, deceptively simple, you'll go wild in a kaleidoscopic shower of falling Tetris pieces in this magical version of the world's most popular video game.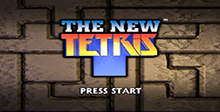 The New Tetris
With special new moves, additional ways to score, and room for up to 4 players simultaneously, this already habit-forming classic will have you absolutely addicted! Perform a Spin Move to place that hard-to-fit piece. Can't use the shape you're given? Use the Hold Piece instead. Form Multi- and Mono-Squares, then clear them to make you score soar! You can even dump Garbage on your friends as you compete in multi-player mode.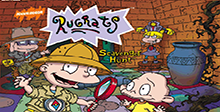 Rugrats: Scavenger Hunt
Scavenge through three games in one! Reptar Rally: The babies visit Reptar on his candy island to help him collect as many sweets as possible. Angelica's Temple of Gloom: The babies are transported to the ancient Aztec Temple of Kokobola. Find all the pieces to the broken Aztec statue before Angelica does, or else... Pirate Treasure Hunt: Play diaper-to-diaper and search through a sunken pirate ship looking for hidden tresure!
Bust-A-Move '99 Downloads

Bust-A-Move '99 download