Columns 3 - Revenge of Columns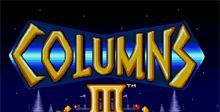 a game by Sega
Platform:

Genesis
See also: Puzzle Games, Columns Games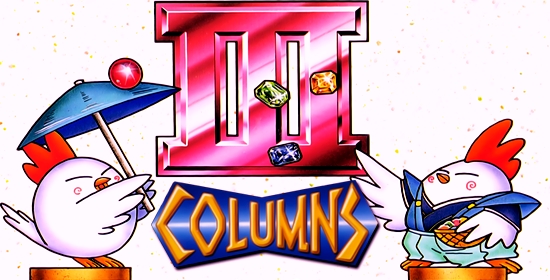 Manufacturer: Mega Drive
Machine: Sega of America
In pursuit to create the next "Tetris", Sega of Japan has improved upon their popular game Columns for great results. First off, you will see the graphics have improved tremendously, and secondly, up to five players can compete at once. Imagine the intensity and fun of five friends taking out their frustrations on one another! It's great; if you love action puzzlers, this hits the mark.
Similar Games
Viewing games 1 to 2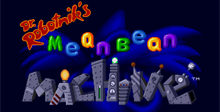 Dr. Robotnik's Mean Bean Machine
In this fun-filled action-fest, you'll be up against some of your favorite villains from the Adventures of Sonic the Hedgehog television series.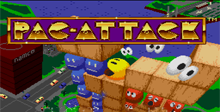 Pac-Attack
A combination of Pac-Man and Tetris, Pac-Attack mixes the ghost-gobbling action of the former with the falling block puzzle aspects of the latter.
Columns 3 - Revenge of Columns Downloads

Columns 3 - Revenge of Columns download
Columns 3 - Revenge of Columns has long been regarded as the nemesis of Tetris. Arrange the falling jewels to form a horizontal, vertical, or diagonal group of three of the same color.
Columns 3 - Revenge of Columns is a third game in the Columns series. In this fast-paced puzzle mayhem, your goal is to arrange three or more jewels of the same colour horizontally, vertically or diagonally to remove them from the playing screen. While the jewels are falling, you can change the order of their colours.
In the Arcade, Versus, and Time Trial modes, you can test your skills against an opponent, a clock, or a specific task such as removing a particular jewel. New features include a rising bar that can be used to annoy opponents and magical items that have strategic value to alter the outcome mid-game.