Cruis'n Exotica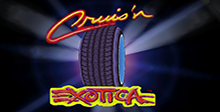 a game by Midway
Platform:

Nintendo 64
See also: Racing Games
Similar Games
Viewing games 1 to 4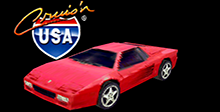 Cruis'n USA
Slam the pedal to the metal and hang on for a wild race across the highways of America. Catch all the roadside scenery and famous landmarks from three different driving perspectives - from San Francisco's Golden Gate Bridge, South Dakota's Mount Rushmore to the rolling hills of Appalachia! Select one of five difficulty levels and even remove street traffic or rival racers from the course. Select one of 10 short courses or go the distance on an extended 14-stage road race.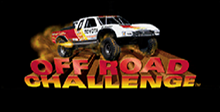 Off Road Challenge
The END of the ROAD is only the BEGINNING. Strap yourself in and get ready to ride! Players battle the elements and each other in a race that takes them across 6 rugged courses including the Mojave Desert, Las Vegas and Pike's Peak! Choose Circuit Mode and climb your way to the top of the heap. Course terrain includes snow, water, asphalt, dirt, sand, rocks and mud. Four selectable trucks and four hidden trucks. Players can customize trucks in the Speed Shop.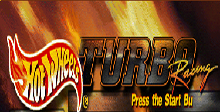 Hot Wheels Turbo Racing
Stunts, speed and crashes combine for wild racing fun! Race 40 classic Hot Wheels - including Twin Mill and Red Baron. First ever killer stunt moves - 360's, barrel rolls, mid-air spins! 8 Hot Wheels tracks - Loop-the-Loops, Danger Changers, and more! Multi-player action so you can race against your friends! Three ways to win - speed, stunts, or crash cars off the road! Shortcuts, hidden cars, and power-ups!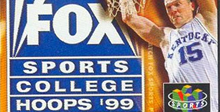 Fox Sports College Hoops '99
Complete college basketball license featuring over 120 college teams. NCAA Tournament, NCAA Sweet 16 and Final Four. Pre-season and Conference tournaments. In-depth player attributes and skill ratings. Three difficulty levels, easy to learn controls, and multiple camera angles. Authentic college basketball look and feel with real logos, uniforms and home courts, and real college offensive and defensive plays.
Cruis'n Exotica Downloads

Cruis'n Exotica download