Darxide 32X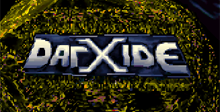 a game by Sega, and Frontier Developments Ltd.
Platform:

Genesis
Darxide game was written in association with Peter Irvin and was published as a SEGA own-brand title. It was labeled as "Best Game on the 32X". It is one of the few games on the 32X to do texture mapping, and as such looks better than many Saturn games. This is because we were able to get software rendered textures at a higher rate than the hardware could manage on the Saturn.
Darxide game is an arcade take on 3D asteroids. A large, outlying asteroid belt has been displaced by aliens, and this is passing into a solar system, causing devastation. The 'take' is from the point of view of the asteroids, and the Miners living on and among them. The player is the lone Starfleet pilot battling to protect the system and save the Miners. Each 'level' is the approach of another planet as the asteroids get further into the system, and success or failure determined by whether any asteroids get through and how the player fares against the opposing alien craft.
Incidentally, this game started life as "Dark Side" but the name was changed at the last minute for trademark reasons.
Similar Games
Viewing games 1 to 2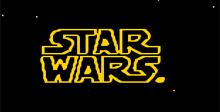 Star Wars Arcade 32X
The game features gameplay similar to that of Atari's Star Wars game with players piloting an X-wing or an Y-wing in first or third person perspective and battling Imperial forces.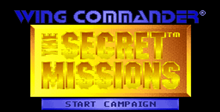 Wing Commander: The Secret Missions
Unlike the original game, The Secret Missions does not feature a branching mission tree; every player plays the same missions in the same order. However, if the player does not the fulfill the mission requirements at any system, he immediately plays the t
Darxide 32X Downloads

Darxide 32X download