Disney's Tarzan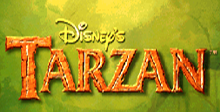 a game by Eurocom
Platform:

Nintendo 64
See also: Disney Games
Similar Games
Viewing games 1 to 4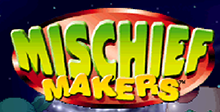 Mischief Makers
Professor Theo has been kidnapped by the imperial forces of the evil empire. Now his robotic personal assistant, Marina Liteyears, must save the day! Marina will get some help from the troops who have remained loyal to King Aster. With their help, she'll grab, shake and throw her way to the Professor! Besides rescuing the Professor, Marina will also join in the effort to rebel against that nasty, horrible and evil empire. So, Grab a controller and help our Super Heroine shake up the evil empire!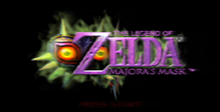 The Legend of Zelda: Majora's Mask
Thrown into a parallel world by the mischievous actions of a possessed Skull Kid, Link finds a land in grave danger. The dark power of a relic called Majora's Mask has wreaked havoc on the citizens of Termina, but their most urgent problem is a suicidal moon crashing toward the world. Link has only 72 hours to find a way to stop its descent.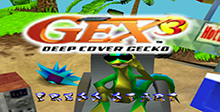 Gex 3: Deep Cover Gecko
Even a lost island hideaway in the wet South Pacific isn't far enough away from the long arm of Rez. While GEX was whiling away the hours living on the fruits of his recent successes, the madman of the Media Dimension was working on his new hobby - secret agent-napping. Agent Xtra was now struggling for her freedom as a hostage in the lair of Rez. As a master of disguise, GEX had his work cut out for him. Another descent into bad TV movies is at hand. To the GEXCaves!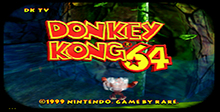 Donkey Kong 64
K. Rool has kidnapped the Kongs! Can Donkey Kong rescue his friends, reclaim the Golden Bananas and save his homeland from certain doom? Take out some Kremlings with Chunky's Pineapple Launcher or Lanky's Trombone. Float through the air using Tiny's Ponytail Twirl. Even rocket to the sky with Diddy's Jetbarrel!
Disney's Tarzan Downloads

Disney's Tarzan download