"European Club Soccer brings the Big Match excitement of Europe's favorite sport to the Sega Genesis. Play over 170 teams from around the world and compete for the Super Cup, soccer's highest accolade and exclusive to European Club Soccer!"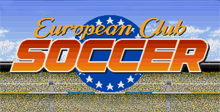 European Club Soccer
a game by Krisalis

Screenshots
European Club Soccer Downloads

European Club Soccer download
This is a football simulator with moderate graphics and moderate sound. Nothing special...
Other games by
Krisalis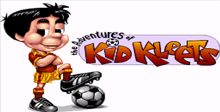 Adventures of Kid Kleets
The player controls Kid Kleets and is able to perform various soccer moves like runs, shots, bicycle kicks, and headers in order to eliminate enemies or advance to the next level.