Extreme-G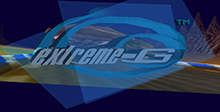 a game by Probe Entertainment Ltd.
Platform:

Nintendo 64
See also:Racing Games, Extreme Games
Sadly, Acclaim are the company that followed up Alien 3 with George Forman's KO Boxing, and Super Smash TV with The Incredible Crash Dummies. So, even after the truly astounding Turok, the sight of their winter racing game may not induce sudden spasms of excitement.
And yet early word on their Wipeout look-a-like (provisionally labelled 'Extreme G' and being developed by Mortal Kombat/Alien Trilogy dabblers, Probe) is extremely promising.
Taking control of a hover-bike, the player must work his way through 12 tracks - all apparently 'rollercoaster-like' in their structure -- which vary in style from abandoned water pipes to city scapes. In fact, several of the tracks lead into underwater caverns and lava-filled pools as well as hazard-strewn valleys complete with falling boulders.
Weapons-wise the game is likely to deliver in spades, with the usual melee of bullet-spitters accompanied by some wonderfully original mayhem-makers such as the Control Swap Missiles, which have the ability to reverse the target vehicle's controls, and Phospor Flares, which blind all the competitors behind you. Invisibility and Turbo Particle Accelerators -- last seen in Turok -- will also be given a run-out.
The game will also lay claim to a Mario Kart-style four-player mode where the screen quarters itself up and provides players with a chance to test their metal against three friends.
Blighty boys Probe believe the game to be faster and smoother than Nintendo's kart-'em-up and, certainly, early word is enough to back them up. Having been in development for almost a year already, the game - soon to be properly named, thank God - looks, moves and bodes wonderfully well.
Similar Games
Viewing games 1 to 4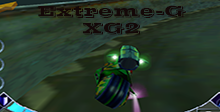 Extreme-G 2
Get ready for the ride of your life! Extreme-G 2. Feed the speedfreak within. Faster than the original. And ten times more deadly. One false turn and you're toast! Break the sound barrier with 12 razor-sharp handling evolution bikes. Over 40 twisting tracks. Blast your enemies with Rear-Firing Rockets, Ion Sidecannons, Magnetic Mines and more! Intense 4-player action: Battle Mode, Cup Challenge and Head-to-Head.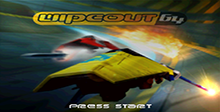 Wipeout 64
The fastest races. The deadliest weapons. The biggest name in anti-gravity racing descends on N64 with incredible new visual power and fully enhanced gameplay glory. With blistering races, challenges, time trials and a multiplay league, Wipeout 64 delivers pure racing devastation. Faster than you can imagine.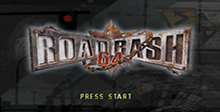 Road Rash 64
180 MPH slap in the face, anyone? Multi-player modes for up to four players including Deathmatch, Cop Mode and Tag. New weapons and moves like the dreaded spoke jam. Intense pack brawling, including grudges and alliances. 200 miles of interconnected tracks and environments. Over 25 bikes and characters to choose from. Thrashin' soundtrack featuring Sugar Ray, The Mermen and more!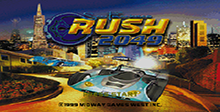 San Francisco Rush 2049
San Francisco Rush 2049 - The original arcade racing hit now with three action-packed games in one! Race Mode: Scream through futuristic San Francisco tracks. Stunt Mode: Insane air and gravity-defying tricks. Battle Mode: Lock and load your way through eight killer battle arenas. Also featuring 19 all-new tracks and 13 selectable cars, with all-new customization! New and improved graphics and vehicle physics. Experience and "feel" the RUSH!
Extreme-G Downloads

Extreme-G download
Take on a trackful of hi-tech bikers in this dementedly fast futuristic racer. An array of weapons and the option to have up to four players compete on either the rollercoaster racetracks or the confined battle arenas adds to the fun. Probe Software's attempt to out-Wipeout Wipeout does a fine job. although some of the twisting courses do involve more luck than skill.
Futuristic bike game with weapons and rollercoaster tracks. Sometimes sheer speed makes you rely on luck, not skill.
Never likely to displace Wipeout 2097 as the ultimate future racer but still hugely impressive. Face-melting speed and beautiful tracks.