F1 Racing Championship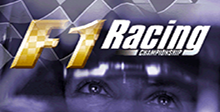 a game by Ubi Soft
Platform:

Nintendo 64
See also: Championship Games, Racing Games, Formula-1 Games, F 1 Games
Similar Games
Viewing games 1 to 6
Indy Racing 2000
Don't set the pace. Demolish it! Get behind the wheel and take control of the speed, power and tradition of "The Greatest Spectacle in Racing" with Indy Racing 2000. With authentic Indy arcade action and additional fantasy courses, Indy Racing 2000 captures all of the high-speed excitement of racing 225 mph toward victory! Race as one of Indy racing's biggest superstars in an authentic Indy racing season. Dominate beyond Indy racing on 8 additional open wheel courses with Midget, Sprint and Formula cars.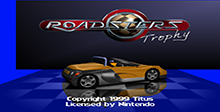 Roadsters
Buckle up and brace yourself as you take the wheel of a tricked-out, asphalt-kicking, supercharged Roadster. Hurtle around one of ten different adrenaline-pumping tracks at 200 MPH. Feel the wind tearing your hair from its roots. Knock elbows with the competition. You're in a rocket ship without a roof. You're Roadster racing, baby! Win races. Win cash. Turn your Roadster into a monster, 'cause you'll need all the help you can get. Out here the speeds are faster, the turns are tighter and if you blink, you're roadkill!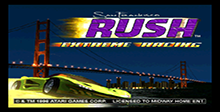 San Francisco Rush
Put the pedal to the metal, smoke the tires, and pour on the speed with San Francisco Rush! Hit the road in one of eight unique race cars ranked in four distinct performance classes. Burn rubber through the 3D modeled hills and landmarks of San Francisco. Choose from six accurately detailed tracks that can be adjusted with the games "Mirror" or "Backwards" options for a total of 24 incredible tracks! Spectacular hidden shortcuts on each track! Realistic sensation of catching air and landing hard!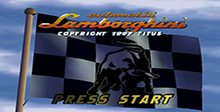 Automobili Lamborghini
Lay rubber through spectacular landscapes with Titus's Automobili Lamborghini! Six first-class circuits wind though mountains, past waterfalls and under ancient ruins. Great graphics effects, including light flares on your windshield, will take your breath away. But it's the goods under the hood that will have speed freaks salivating.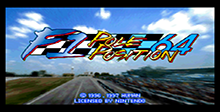 F1 Pole Position 64
Jump into the cockpit of an F1 racer and face the best teams in the world for a breathtaking race! Incredibly exciting: Official game of the FIA, the latest game from HUMAN will make your N64 roar through the 16 world championship circuits. From Monaco to San Marin, challenge the best drivers and feel the excitement of the World Grand Prix in 3D. 100% adrenalin! 2 arcade modes and a world championship mode which will help you experience a very realistic F1 simulation: settings of your vehicle, audio contact with the pit, changing weather conditions, collisions, retirement...
F1 Racing Championship Downloads

F1 Racing Championship download