FIFA '99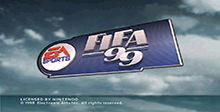 a game by Electronic Arts
Platform:

Nintendo 64
See also: Soccer Games, FIFA Games
FIFA '99 is 'EA's finest effort to date-but can it kick Konami's mighty ISS into touch?
Love 'em or hate 'em, EA's relentless marketing machine churns out at least one FIFA game every year, but as World Cup '98 proved, the good times are back and the 'curse of FIFA' has been well and truly banished to the sidelines. As regular readers will be aware, the last game scored a massive 93% back in issue 14, and although not quite in the same league as Konami's seminal ISS '98, injected new life into a heavy-legged series that had become an industry joke.
So here we are, smack bang in the middle of another season and following our tasty preview like a faithful hound, comes undoubtedly FIFA's finest hour. Before we get too carried away though, this isn't the ISS '98 beater that we'd all hoped for. Perhaps a little divine intervention could put paid to that, but FIFA '99 (the fourth in the series) is a beautifully crafted game, which like its predecessor will appeal to novices and experts alike. Cutting straight to the chase, it's even smoother than World Cup '98 - and when played at normal pace you can't help but admire the superb attention to detail.
Fever Pitch
And we don't just mean the superb off-the-ball celebratory gestures and grimaces of the players which are FIFA trademarks, but the actual in-game animations as well. The emphasis this time has been placed heavily on the domestic leagues throughout Europe, but 20 international squads feature too, in case you fancy spanking the Argies in a World Cup grudge match.
With over 220 teams to choose from and a wealth of comprehensive options including a European Dream League and cups (pre-set and custom) to wade through, FIFA '99 delivers in a way in which we've come to expect. Additionally, a brand new feature allowing you to trade players has been included - it's far too simplistic to be tarred with the same brush as Championship Manager on PC, but it lets players have a tinker in the transfer market. The useful IGM system has been retained for FIFA '99 too, which means that any time during the game you can change from a defensive arrangement to something far more adventurous with the press of a button.
Escape To 'Victory
When compared to the intuitive, ultraslick playability of ISS '98, FIFA falls just slightly short. Yes, there are four speeds of play and the option to play at Amateur, Professional or World Class level, but it's still too easy to score goals and there's just the tiniest hint of slowdown every now and then. EA has kindly included a stunning hi-res mode which looks the dog's danglies, but this hampers the tempo somewhat when the game is boosted up to a quicker pace.
On a more positive note, when you're passing the ball, there's virtually no delay in execution and you don't need to wait for players to finish their extravagant animation sequence before taking up the reins again. Speaking of which, fantastic manoeuvres such as step-over nutmegs and bicycle kicks can be learned within minutes, and all this by combining just a couple of buttons. A FIFA game has never been so easy to play, without losing the strength in depth that more experienced players will appreciate. FIFA '99 is superb value for money and proof that there almost certainly life in the old dog yet. If you're a fan of the series, took no further!
2nd rating opinion
We've seen FIFAs come and go, but finally there is one to stay. FIFA '99 has the kicking power to last more than just a few weeks. And with the introduction of the hi-res mode, you can bask in the glory of those stunning shots and thunderous volleys!
Similar Games
Viewing games 1 to 4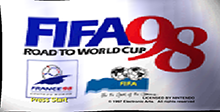 FIFA: Road to World Cup 98
Conquer fierce defenders and defeat entire nations on your quest to compete in World Cup 98. Featuring 172 International teams from 6 zones and 16 International stadiums. Responsive player and ball control. New motion captured players and moves. Detailed stats for over 4500 players. 5 ways to compete: World Cup 98, Friendly, League, Penalty Kick Shootout and Training Mode. Edit teams and players to create your own dream team.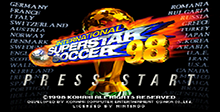 International Superstar Soccer '98
Do you have what it takes to be a superstar? Over 17,000 new motion captured animations! Team motivation, players and teams react to real game situations. Vertical camera angle allows you to see more of the pitch. 52 International teams and 9 unique soccer stadiums. Create your own players and trade existing ones. Infinite team formations and customizable strategies.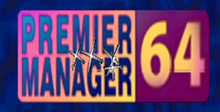 Premier Manager 64
Think you can manage a club better than the professionals? The team, the tactics, the sponsorship deals, the finances, the board of directors... Premier Manager 64 gives you everything you need to take on the toughest challenge of all. This is not just a game; this is total football management.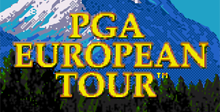 PGA European Tour
Play a practice round, a 4 round tournament, or a skins challenge on any course. Plus 2 all-new games: The Canon SHOOT-OUT SERIES for a "quick fix" sudden death experience, and Matchplay for an 8-player elimination tournament over four 18 hole rounds. Multiple camera angles and real PGA European Tour pros preview each hole with helpful hints and spectacular fly-by views. The exclusive EA SPORTS Hole Browser lets you be the cameraman. Real Golf Action, including the Draw and Fade Meter, specialty shots, 10 different ball lies, instant replay, random pin placement, accurate ball physics, and a battery back-up, plus a unique 3D putting grid that rotates and really reads the green.
FIFA '99 Downloads

FIFA '99 download
Ah, yes, the FIFA series. Plainly, yearly 'reinventions' haven't benefited its cause. Whereas once we may well have rejoiced at the sight of real players and real teams performing in sprite-based harmony, last year and even more so this, we found ourselves just a tad embarrassed by the sight of 22 stumbling, anorexic polygons plodding about the pitch like a Brighton-bound bus load.
Therefore, you'd assume that an opportunity to address the subsequent skinful of criticism would be top of EA's agenda. And, yet, much of what made FIFA '97 on the PlayStation so disastrous remains in this N64 incarnation. Even with twice as much power to play with, FIFA 64's Canadian developers have done nothing about the pace of the game, the lack of control or the highly suspect goalkeepers. Worse still, the changes that have been rung through the game amount to nothing more than superficial additions to the options menu.
The 'FIFA 64 Cam', for example, offers nothing that wasn't originally available, while the one seemingly-rosy element, the 'Picture-in-Picture' view, turns out to be a bit of a lame dog. Included to give the player a separate view of what's happening further on down the field, the 'PIP' is far too big, and seriously hampers the main action. Other features, including goal nets that billow out in the most ludicrous fashion, and limited, isometric tactics screens, add further to the disappointment. Finally, the N64's clever ability to pixel-blur close objects has only been used to give proceedings an unbearable, strangely fuzzy look. Acceptable in the less useable viewpoints but annoying when using the preferred Tele Cam.
But, for that, the mouldiest parts of FIFA 64 are those left over from previous versions. The speed of the game is infuriatingly slow. Even the advent of a speed-up button does nothing to encourage pacy wing play or break away goals, as a press of that very same button equates to only the tiniest injection of extra leg work.
The controls, too, are frankly awful especially after the silken C-button-driven Perfect Striker. FIFA 64 seems incapable of deciding which button does what, with a tap of the pass button not necessarily leading to its natural conclusion. Instead, the ball frequently balloons off into the stand. Tackling also lacks any conviction, with wayward foot-ins just about as close as you're going to get to emulating Adams or Southgate. The final insult, though, is that every step in The Dave Beasant Guide To Goalkeeping has been included, opening the way for ridiculous Sunday League-like scores as the 'keepers consistently let balls sail between their legs.
The problem FIFA 64 has is that, due to its combined flaws, it never allows you to become even competent at the game. Each individual match is won via a different set of controls so, much of the time, you're fishing around in murky old waters of trial-and-error trying to fathom out how to work even the simplest of footballing things.
Thus, it won't take players long to realise the consequences of any hasty decision to part with FIFA 64-directed cash. The tragedy is that EA have such a wonderful chance to impress - this does have Premiership players, after all - and, once again, they've completely missed the boat. Tsch! If only Konami had managed to get the licence...
Death penalty
Penalties in FIFA 64 are disastrously random. Whereas Perfect Striker, once again, rewrote the post-extra time rigors of winning the day, EA's effort relies more on getting to grips with the inconsistent controls.
The main problem is that when you tap the shoot button, the player takes a couple of seconds to react.
**If Perfect Striker's athletic stoppers were Premier League-like in their expertise then FIFA 64's can only lay claim to a fleeting appearance as the Screwfix Western League incarnate. And here, as they say, is why...
Presumably in an effort to spice up proceedings with a couple of 'unexpected' goals, the goalkeepers in FIFA 64 never take to incoming shots with their legs together. Instead, emulating a particularly feisty cossack, they approach spherical arrivals with legs akimbo and then pretend it wasn't their fault when a toe poke hits the onion bag.
Thanks to some sort of "I Can't Believe It's Not Butter'' sponsorship deal, the goalkeepers are forced into smearing the contents of several large tubs onto their gloves. Thus, even the tamest of tricklers are frequently spilled and an outstretched palm that makes contact doesn't necessarily mean a save. THIS MAKES THE GAME VERY IRRITATING.
The final insult is when a shot powers in towards goal -- at head height -- and your 'keeper makes absolutely no attempt to use his hands. The subsequent travelling of the ball over and sometimes even through his head means that, finally, you find it in your heart never to forgive the programmers for basing their goalkeepers on The Invisible Man.
According to the FIFA 99 manual, the Federation Internationale de Football Association was founded on May 21, 1904. It governs the most popular sport in the world enjoyed by over 200 million people.
This is a very impressive game. It is refreshingly simple yet it flows so well that it is extremely enjoyable to play. The players on the field are so well synchronized that it looks like the programmers actually planned for every step and body movement that the players demonstrate. Especially when you take the time to pause and watch the replay, it looks like it could have been a video of a real human game.
Gameplay
Like many EA Sports games, there is a quick start option that gets you right into a basic game. This is a great default option but when you are ready for more involved games or seasons, you will want to try out other options. Friendly match allows you to select the two teams that will play and choose a stadium to play the match in. Also all penalties only matter in the match you are currently playing.
Golden Goal Mode is a first to X game where X is a number of goals, this can be a great option in a heated rivalry where time flies but nobody can break through for that elusive goal.
Season mode has four different primary options (League, Cup, Custom League, and Custom Cup) leading to 15 different league and cup competitions. In league mode you get to choose from a great list of countries including BELGIUM, BRAZIL, ENGLAND, FRANCE, GERMANY, ITALY, NETHERLANDS, PORTUGAL, SCOTLAND, SPAIN, SWEDEN, and the USA. Cup mode allows you to choose from three European Cups. You can set up a custom league with the Custom League Creator. This is very useful if you have an odd number of friends over and you want to play an organized approach to seeing whose the greatest. Finally, Custom Cup lets you build your own tournament and choose teams. European Dream League is the big show. You get to choose one of the 20 most prestigious football clubs and try and prove that your team is the best. If you don¹t want to choose which opponent you¹ll play you can get a random assortment.
In addition to the play options, you also have some game options. The options button allows you to move to three subsections: match options allow you to change the time length for the half, the clock, and weather options (you gotta love those snow games); Gameplay options allow you to set difficulty level and choose which optional calls will be available to the referees.
Team management lets you choose which players you do or don't want on your team. Then you can play with the formations trying out different approaches to the game's strategies. Also through In-Game Management (IGM) you can change these selections to try different things during the game. Whenever you save, the game will also save your strategies.
A Player Edit and Team Edit are great options which even allow you to pick uniform colors. That aspect is a blast (other sports games should take notice). Training allows you to choose some drills to help build your teams skills.
The commentary is appropriately timed, brief, and interesting. In fact, you can receive some satisfaction as he marvels at a great offensive or defensive play. The basic moves are as would be expected. On offense or defense, you move around with the control stick and turbo sprint with Left C. On offense, you can pass with A and shoot with B. On defense, you can switch players with A, tackle with B, and Slide Tackle with Down C.
After you've mastered the basic moves, you'll be ready for the intermediate controls. To pass through press Right C. To intentionally foul and draw a penalty card press Up C. To jump a slide tackle press Up C. To juke left or right (a great way to throw off defenders) tap Z or R respectively. You can also do full spins to the left or right by double tapping those buttons.
Yes, there are even advanced moves for plenty of game depth. If you hold the Z or R buttons and use the control stick you can fake different moves. If you hold Z or R and press down C you will do a rainbow kick or a flick-over respectively. The same holds with the addition of right C will do a step-over nutmeg or Double Step-over. Finally hold Z or R and press up C to dive.
What would be a great soccer game without the ability to use your head? To do a header on goal just press B. To head the ball into your teammates chest, press Down C and to do so to their feet press A. Also you¹ve got to use the stick to aim at a target player to head to.
The Goalie can be tricky. To charge press R. To pick up the ball press Up C and Left C to drop it. A is for throwing and B for punting. You¹ll want to choose the option that will get the ball to the player of your choice around problematic defenders.
After you've driven in for a shot on goal or made that sweet pass for a great shot you'll want to aim the ball. To shoot high, press the stick towards the goal. To shoot a low, hard one press the stick away from the goal (or just tap the B).
If you press B when your player is near the ball, you can do a check and steal the ball. Stealing the ball is much easier in the basic mode of the game. When you turn it to a harder mode, the computer is much better at denying you the opportunity to get your foot on the ball.
Graphics
This is where this game really shines. The players look so fluid in their motions that it makes the game that much more fun to play. FIFA seems to have found the right distance to get a good handle on the game. The players look a little square from close up but the on-field perspective
Bottom Line
This is a great game. You may even like it if you don't like sports or soccer games in particular. I'm not a big fan of watching it on TV but I love to play this game. Worth buying.