Fighter Destiny 2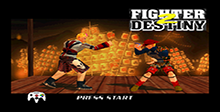 a game by Genki
Platform:

Nintendo 64
Similar Games
Viewing games 1 to 4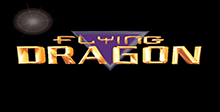 Flying Dragon
Two games in one: Flying Dragon is the ONE and ONLY game that will entertain the entire family. Create your ideal fighting game using the most customizable interface yet offered. Choose between RPG-style and "virtual" tournament combat. Flying Dragon is never the same game twice! Over 20 different characters and 200 different items.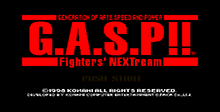 G.A.S.P!! Fighters' NEXTream
Walk into the arena, take a bow, and prepare for the most intense combat simulation ever! Over nine controllable fighters are yours to command, complete with an arsenal of face-busting, body-smashing moves. Feel every kick, punch and throw as you take part in a low down and dirty street fighting tournament!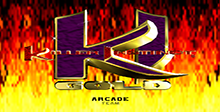 Killer Instinct Gold
Killer Instinct Gold rocks the gaming world with its earth-shattering moves and unbelievable graphics. Your battles unfold with lightning-fast action and fluid character animation at 60 frames per second. We faithfully duplicated all the features that made Killer Instinct 2 an arcade hit. We've even thrown in a complete training mode to school you on all the moves! The eye-popping graphics, the explosive hits and jaw-dropping combos make Killer Instinct Gold the only fighting game you'll ever want in your house!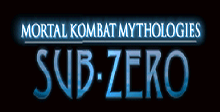 Mortal Kombat Mythologies: Sub-Zero
An all-new storyline takes the Mortal Kombat myth to a new level! Heart-pounding action and hours of exploration will immerse you in Mortal Kombat as never before!
Fighter Destiny 2 Downloads

Fighter Destiny 2 download