Flying Dragon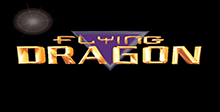 a game by Culture Brain
Platform:

Nintendo 64
See also: RPGs, Flying Games
You'll face the toughest challengers from six different styles of fighting, at the World Tournament of Contact Sports. The gong has sounded. Now it's up to you to become the World Champion.
The refined game play and sophisticated action will leave you breathless with excitement. When it comes to realistic kung-fu games, there's only one champion - Flying Dragon
Many secret await you!
Set forth on a journey to regain the Secret Scrolls and the hidden techniques they hold.
The power of justice
Only by completing the mandara seal can you gain its mystical powers and defeat Dargon, the lord of the Tusk Soldiers.
Training session
Start your training at Shorinji, the legendary birthplace of Kung-Fu.
Defeat the soldiers from darkness
It's Dargon, and he's transformed into a deadly opponent! You'll need the ultimate move, the Hiryu-no-Ken kick, to knock him down!
You will be a hero!
Fight your way through the World Tournament of Contact Sports. Victory will be in your hands.
Similar Games
Viewing games 1 to 4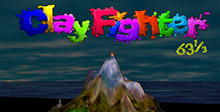 ClayFighter 63⅓
Get ready to crumble! Once again, the clay fighters prove that when you play a state-of-the-art fighter, you might lose lives, you might lose limbs, but there's no reason to lose your sense of humor! Fight in and out of 3D backgrounds. Get tossed out of a window and resume fighting outside. Choose form 12 eccentric fighters including brand new combatants and old favorites like "Bad Mister Frosty" and "Bonker the Clown." Includes bonus "secret characters" who are so famous that a legal gag order prohibits us from revealing their identity. Move freely in over 12 highly detailed 3D environments.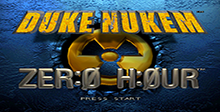 Duke Nukem: Zero Hour
He's all that stands between us and a Time-Spanning Alien invasion. He's Duke Nukem. Gaming's Greatest Action Hero. And this is his finest hour! Zero Hour! Awesome new enemies! Hilarious gags and one-liners! Same blood and guts attitude! Over 30 gut-wrenching levels set in four action-packed time eras! Incredible Teamplay and Deathmatch modes for up to 4 players! Over 20 all-new weapons of high-octane annihilation.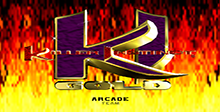 Killer Instinct Gold
Killer Instinct Gold rocks the gaming world with its earth-shattering moves and unbelievable graphics. Your battles unfold with lightning-fast action and fluid character animation at 60 frames per second. We faithfully duplicated all the features that made Killer Instinct 2 an arcade hit. We've even thrown in a complete training mode to school you on all the moves! The eye-popping graphics, the explosive hits and jaw-dropping combos make Killer Instinct Gold the only fighting game you'll ever want in your house!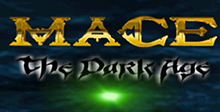 Mace: The Dark Age
Live by the sword. Kill for the mace! Forged in the fires of the Dark Ages, Mace is the hottest 3D fighting game ever! Each medieval character wields a weapon unique to their land of origin. Their only desire - inflict serious pain! Sixteen player-selectable characters, two amazing bosses and six hidden characters. Tons of tasty combos and reversals with simple four-button controls. Become immersed in battle with complete 3D character movement. Behold the interactive multi-level arenas, but beware of the deadly boundaries!
Flying Dragon Downloads

Flying Dragon download