Gaiares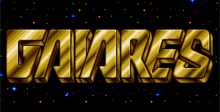 a game by Renovation, and Telenet
Platform:

Genesis
It's the not-so-distant future and Earth has been turned into a polluted wasteland. The surviving humans have just discovered that Gulfer, an intergalactic terrorist organization, is preparing to use the Earth to make deadly weapons. Dan Dare, an ace fighter pilot, is out to save the planet in this one player, horizontally and vertically scrolling shoot-em-up.
Watch out for the Black Holes. If you're sucked into the middle you'll blow up. The lightning is distracting but not harmful.

Beat this Stage 2 underwater boss by staying in the upper left portion of the screen and positioning TOZ directly below you Now you can blast away without taking any damage.
The game features eight tough levels of fighting over land, under water, and even inside of the planet. Each stage ends as you battle a terrifying boss. You begin the game with basic firepower and missiles and search for over eight special weapons, including three special defense weapons, using a unique TOZ system. This device enables you to latch on to enemies and make their weapon systems your own. This spectacular shoot-em-up is a must for space gunners everywhere. Novice space jockeys need not apply.
Use TOZ to grab middle bosses' weapons and then use them to destroy the bosses.
Similar Games
Viewing games 1 to 2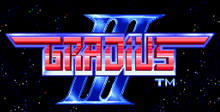 Gradius III
It is a scrolling shooter arcade game. The player returns as the role of the pilot of the Vic Viper starfighter to battle the onslaughts of the Bacterion Empire.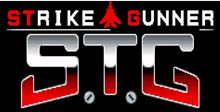 Strike Gunner: S.T.G.
Try your high flying, military skills with Strike, a series game that is a multi-directional shooters style, shown from an isometric perspective, this intense combat game allow the player to control a helicopter and on various levels a hovercraft, stealth
Gaiares Downloads

Gaiares download
Save The Earth!
An intergalactic terrorist group known as Gulfer is preparing to invade the Earth, already devastated by pollution and waste. The United Star Federation of Leezaluth decided to let the inhabitants of Earth defend themselves, thereby proving their worthiness to survive. A daring human, Dan, and a Leezaluth Alexis team up to confront the Gulfer empire and stop their approach to Earth...
Levels: 9
Theme: Shooter
Players: 1
Difficulty: Hard
The first 8 Meg shooter to come out for the Genesis! The evil empire Gulfer is attacking the Earth. Your advantage is your TOZ unit that can steal other weapons from the other vessels.