Harvest Moon 64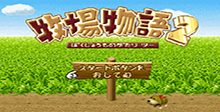 a game by Pack-In-Video
Platform:

Nintendo 64
See also: Harvest Moon Games
Similar Games
Viewing games 1 to 4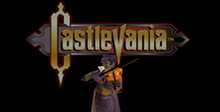 Castlevania
Take control of Reinhardt Schneider, a whip-toting Vampire Killer who has waited his whole life to meet his destiny, or Carrie Fernandez, a young girl with a strong magical presence who is mysteriously drawn to Dracula's evil Castlevania. It is their duty to seek out Castlevania and put an end to its residents' plans. What is your destiny?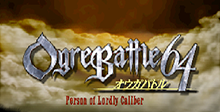 Ogre Battle 64: Person of Lordly Caliber
The Holy Lodis Empire is planning the domination of the entire continent of Zeteginia! It is up to you to raise the flag of revolution and rid the land of the Lodis threat. Make decisions in real-time and take control of numerous characters to prove victorious on the battlefield and regain freedom for all people!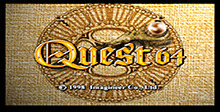 Quest 64
Celtland has been cast into chaos by the theft of Eletale's Book. This mystical volume contains the secrets of the Spirit Tamers. Control Brian, a magician's apprentice, as he explores the expansive countryside and villages on his quest. If he does not reclaim the book, the Kingdom of Celtland will be cast into darkness forever.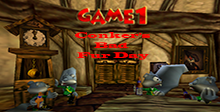 Conker's Bad Fur Day
The day after his 21st birthday bash, Conker's sporting the worst hangover ever, and he just can't seem to find his way home. Prepare to stagger through randy, raunchy, raucous scenarios crammed full of bad manners, twisted humor, and graphic bodily functions. Unless you're a fan of violence, foul language, and racy innuendo, you'd best steer clear of this one.
Harvest Moon 64 Downloads

Harvest Moon 64 download