Jurassic Park: Operation Genesis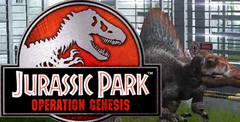 The Jurassic Park franchise has entertained the general populace while educating most of us about the history of dinosaurs. Now, Universal Interactive is releasing Jurassic Park: Operation Genesis, a fully integrated dinosaur theme park simulation based on the trio of popular films. From concessions to attractions and everything in between, you control your very own Jurassic Park.
The first thing that jumps out when playing this title is the extreme polish and artistic layout. Jurassic Park: Operation Genesis is quite possibly the prettiest title I've ever worked with, both in fantastic game detail, excellent cut scenes and movies, and overall general visual atmosphere.
JP:OG is in many ways a difficult game to classify, in that it utilizes many different gaming aspects. Part 'tycoon'? sim, part adventure game and even some FPS aspects, Jurassic Park looks to redefine the genre. Gameplay is smooth and almost lag free, and there is an excellent tutorial section, along with over 20 scenarios to play. Game control is also extremely intuitive, for the most part. Controlling some aspects of the game will take a bit of effort, but will quickly become second nature.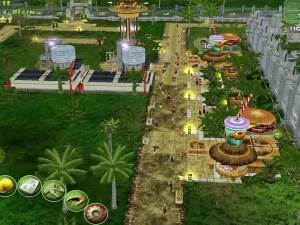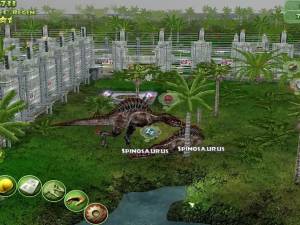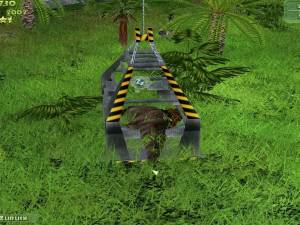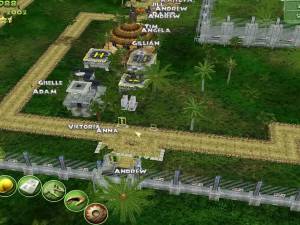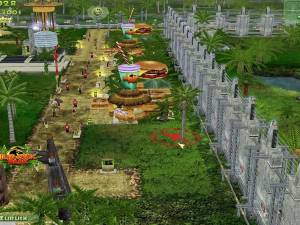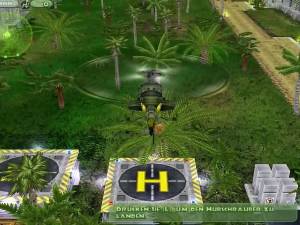 This being said, doesn't it seem a bit late to add yet another dinosaur based sim to the already crowded software market? Yes, JP:OG is visually and aurally stunning, and has somewhat interesting if uninspired gameplay, but doesn't have enough interest to hold die hard niche fans. However, if you're new to sim style games and are looking for an interesting twist to the genre, give Jurassic Park a look.