Knockout Kings 2000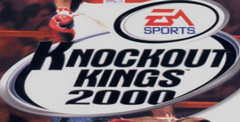 a game by Black Ops Entertainment, LLC
Platforms: PSX

Nintendo 64
Overview
In the beginning, life was frustrating for PSX gamers who loved boxing. There were plenty of other sports to play but unfortunately nothing that allowed you to give someone a bloody nose as you smacked them around the ring. That all changed when EA Sports introduced Knockout Kings, which quickly became a hit and enticed other companies to release their own boxing versions. Now EA Sports has followed up with the anticipated sequel, Knockout Kings 2000. This game boasts an incredible lineup of real fighters from past and present and lends a hand in the question that boxing fans invariably ask, who was the greatest of all time?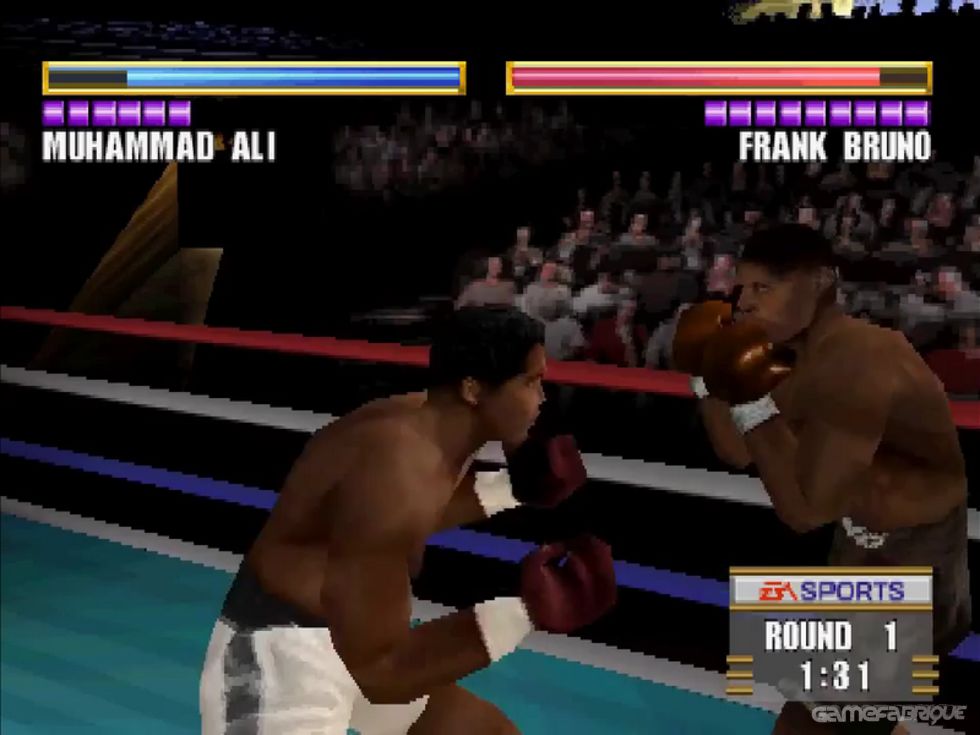 Gameplay
Gameplay is the area where folks will notice the biggest improvement. The first game tried to compensate for a fighter's speed by putting an annoying delay between the moments you hit the hit button and when the punch is actually thrown. Although they meant well, I hated hitting a button and not seeing the move executed until three seconds later. Throwing punches now feels a bit more arcadish because there really isn't a huge, noticeable difference between someone with a speed of 100 and someone with 65, but the change is a good one. This game is a lot more fun to play and you will find yourself more drawn into trying to make combinations or tricking the other player to open up their defensive guard.
Defensive fighting has improved. You can move from a guarded position and immediately throw a punch and then move back into the guard. While you're hitting you're vulnerable to a counter punch so someone can try to fight defensively, especially if they're faster but weaker. You can also dodge left or right or move your upper torso back. Some of the heavyweight greats do a terrific job of this and you really have to time your punches to nail them. There are still the standard flurries you can throw but there are also combinations you can throw with normal punches. Sometimes these are a bit hard to get down but they're well worth the time to learn as you can punish the body and then throw a surprise combo towards the head.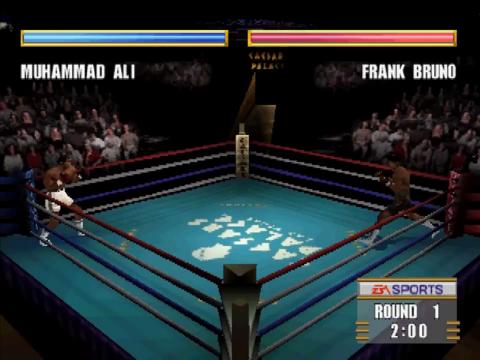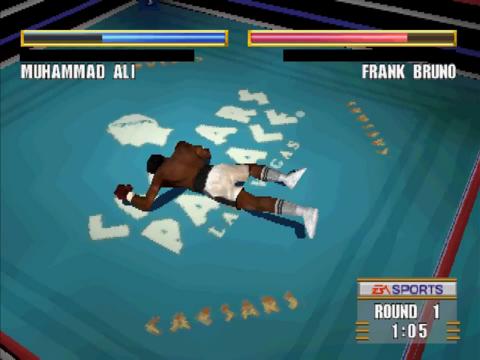 Training has definitely improved. Someone in EA land must have heard the groans of gamers complaining that training didn't involve any user input and that it really didn't matter if you did the interactive training or not. That has been tossed out the window and a more elaborate training routine implemented. You first get to pick what country you want to train in or what US city (for example: Japan, Germany, Chicago, Philadelphia, and others). Which gym you select will also determine how your training takes place. Although this is a huge improvement, maybe allowing you to pick your promoter and trainer would add some spice for the next go-around. For the interactive training, you're set up in front of a heavy bag while your trainer yells out what punch or maneuver that he wants you to perform. How quickly you follow his instructions determines how much your skills improve.
Slugfest is the arcade mode where there are no rules or referee and you get special combinations and knockout punches when you power up. There is a new classic fights section that lets you relive great fights like Ali vs. Norton, Hagler vs. Leonard, etc. If you don't know much about the fight you can view the detailed information of each bout to set up the mood. Career mode has gotten an overhaul in that you get more control over your fighter's appearance and as you climb up the ladder you also get to pick the special punches that define your character. It's a little harder to find the winning moves in this game (in the original all you needed was one combination) but after playing long enough you can figure out that you can KO people out pretty easily using a certain punch and combo.
Graphics & Audio
The graphics are incredible, with each fighter looking more realistic than ever with grafted on faces and realistic body movements that include eye blinking. The music is mostly done by the rapper "O" who sets the perfect tone for a bloodfest. The music is changed often enough that it really never becomes annoying and instead enhances the game. The commentators are the same two loveable folks: Al Albert and Sean O'Grady. Although they're better this time around, you will still get a miscall here or there or there will be a large delay between the event and their commentary. The intermission gals didn't improve but who cares about that when this is a boxing game? The only other graphics glitch that bothered me from time to time was when punches would appear to go through someone else's body or hit just air and still register as a connected punch.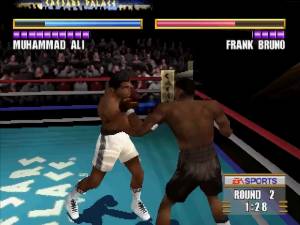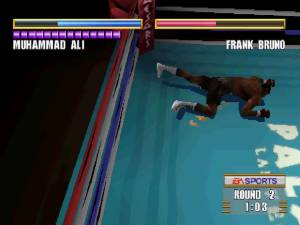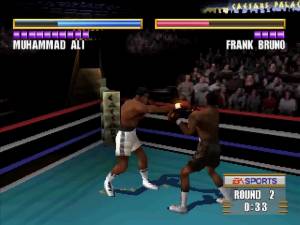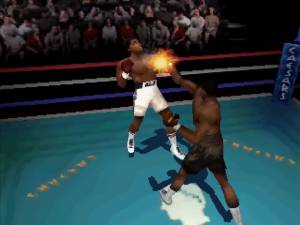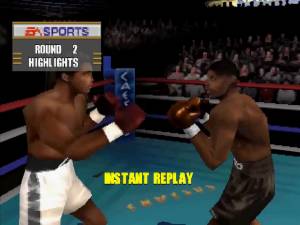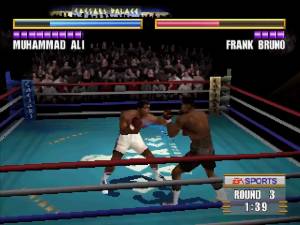 Bottom Line
This is a terrific game and worth buying even if you have the old one. Although Knock Out Kings 2000 has some competition out there it is still #1 for boxing sims. If they want to make as much improvement in the next version as they did here, they're going to be hard pressed to come up with new ideas.
Similar Games
Viewing games 1 to 4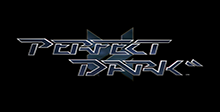 Perfect Dark
Step into the Dark... As Carrington Institute's most promising new Agent, Joanna Dark must uncover the truth behind the dataDyne Corporation's recent technological breakthroughs - breakthroughs which could have serious consequences for mankind.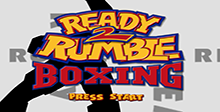 Ready 2 Rumble Boxing
Let's Get Ready To Rumble. 16 fighters who are ready to get down and get it on. An arsenal of taunts and verbal assaults. In-game announcements by Michael Buffer. Low blows, lunging hooks, overhead punches and more. Hidden combo moves for crushing punishment. Rumble power unleashes extreme moves. Arcade, championship and training modes. Create and save your ideal boxer.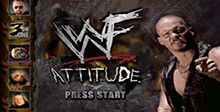 WWF Attitude
Now featuring over 40 of your favorite WWF superstars! Customize your own wrestler's move sets and costumes. Over 20 game modes including all-new specialty matches. Real-life WWF entrances and theme songs. Wrestle your way to the title in an all-new career mode. First ever Create-Your-Own Pay-Per-View Mode! Two-man commentary featuring Shane McMahon and Jerry "The King" Lawler.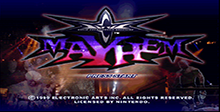 WCW Mayhem
Out Of Hand. Out Of The Ring. Create a wrestler. Over 50 WCW Superstars. Six match types. All TV and PPV Venues. Real Ring Entrances. 12 Backstage areas.