Mace: The Dark Age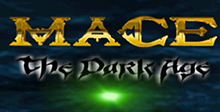 a game by Atari Co.
Platform:

Nintendo 64
Administering a nod in the direction of the PlayStation's forthcoming Soul Blade, with its weapons-led pummelling and 11-character set-up, Mace is Atari's winter attempt at securing the N64's beat-'em up crown. And with its forthcoming arcade incarnation (above) already receiving lorry-loads of praise, and Atari themselves promising an almost exact conversion, it ought to be able to make a courageous attempt.
Perhaps the most pleasing news to emerge from Atari is that Mace will be an entirely 3D affair, with its world made up of fully polygonal characters as well as Virtua-Fighter-3-like interactive stages as backdrops for the rucking.
Its cast of 11 fighters -- narrowed down from the 30 present in the earliest stages of development - includes some interesting personalities: Lord Deimos, an armoured knight; the pierced-nippled, battle-axe-equipped hardman, The Executioner; Middle-Eastern sword-swiper Al-Rashid; token samurai Takeshi; Viking axeman Blood Axe; mace-wielding mercenary Mardos Kull; blind (?) monk Xiao Long; royal sword-lover Countess Tiria; ninja boy Koyasha; and the girl-with-attitude,Namira. There're also two bosses, Grendal and Asmodious, both of whom possess a fair rippling portion of over-muscled fleshy bits.
Mace boasts some glorious arenas, all of which have been given a different set of hazards. This means as well as having to cope with the onslaught of an especially ticklish opponent, the well-placed dangers of spikes, quicksand, lava and acid prove a secondary peril. A/lace's characters also sport some gorgeous graphical touches. Witness, for example, Namira's transparent trousers, or the flickering lighting effects as Xiao throws fire-stuff about.
Certainly, Mace is shaping up to be a fantastic entry to the N64's growing beat-'em-up billboard, and with the arcade version on its way and likely to prove thoroughly wonderful, this 64-bit exhibition could provide starving fight fans with the title they've so far been denied.
Similar Games
Viewing games 1 to 4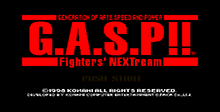 G.A.S.P!! Fighters' NEXTream
Walk into the arena, take a bow, and prepare for the most intense combat simulation ever! Over nine controllable fighters are yours to command, complete with an arsenal of face-busting, body-smashing moves. Feel every kick, punch and throw as you take part in a low down and dirty street fighting tournament!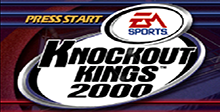 Knockout Kings 2000
Get it on as or against 25 of the greatest boxers of all time! Includes Oscar De La Hoya, Sugar Ray Leonard, Evander Holyfield, and THE GREATEST, Muhammad Ali! Arcade-style Slugfest and Career modes. Super KO punches and hidden moves. Knockdown-dragout battles with the greatest boxers ever. Build a champion and fight to the top in Career mode. Pit current champs vs. legendary superstars, or challenge your created boxer against the greats.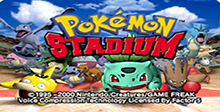 Pokémon Stadium
At long last, all of your favorite Pokémon are rady to go head-to-head on the N64®! Whether you're battle a friend, a Gym Leader or a tournament contestant, you're about to witness some of the most spectacular battle scenes in Pokémon history! Select a team from a huge stable of "rental" battlers! This Stadium is packed and ready to rock!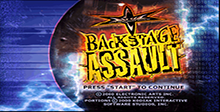 WCW Backstage Assault
No-Holds-Barred Brawling! Over 50 WCW superstars, including the women of the WCW! 14 playable Backstage Areas, including the new Semi-Trailer Area. Destroy your enemy faster with power-ups! New - First Blood Mode and Torch matches! Use your environment as a weapon!
Mace: The Dark Age Downloads

Mace: The Dark Age download
Another fairly run-of-the-mill fighting game, though this one makes use of weapons to good effect. Nothing out of the ordinary.
We weren't expecting much but this is a highly competent fighter that'll gladly tide you over till Capcom arrive on the scene.
A conversion of an arcade machine that provides some reasonable hack'n'slash action as a bunch of medieval fighters - big musclebound hunks and over-inflated babes for whom clothes are an irrelevance - whack away at each other with big swords. There's enough here to keep beat-'em-up fans occupied for a while, though it still doesn't offer much long-term appeal.