Madden NFL 2000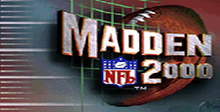 a game by EA Tiburon
Platform:

Nintendo 64
See also: Football Games, John Madden Games, NFL Games, Madden Games, NFL Games
Similar Games
Viewing games 1 to 4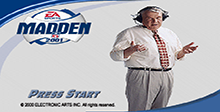 Madden NFL 2001
Get ready for a dose of bone-crunching football action on the PlayStation 2 with Madden NFL 2001. Madden NFL 2001 features an all-new and exclusive NFL Coaches Club license, which means you'll see coaches on the sidelines and hear them yelling encouragement, comments and criticisms. Madden 2001 also features individualized details, easy-to-use interface, dynamically enhanced audio and play-by-play recorded with John Madden and his broadcast partner, Pat Summerall, and more!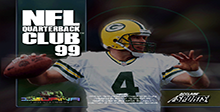 NFL Quarterback Club '99
The #1 football game on N64 just got a whole lot better! All 31 NFL teams, 3D rendered stadiums and over 1,500 players. Authentic team playbooks like the 49ers West Coast Defense and Steelers Ground Attack. All-new artificial intelligence developed by New York Jets offensive coordinator Charlie Weis. 250 all-new motion captured animations. Award-winning hi-rez graphics. Create your own players, coaches, teams, uniforms and playbooks!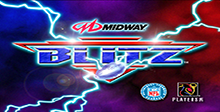 NFL Blitz
No refs. No rules. No mercy! NFL Blitz is the NFL at its finest, featuring easy to run plays and unparalleled action, all in breakneck speed. With no penalties, no substitutions, and nowhere to hide, NFL Blitz is more than a game, it's an NFL highlight film! Fastest football gameplay ever, with easy to learn arcade-style play and simple point-and-shoot passing. In Season mode, you can play out the real '98 NFL football schedule. You might play in rain, snow or mud. And don't forget about those night games! Secret players, tons of power-ups and wild camera action will keep your adrenaline pumping!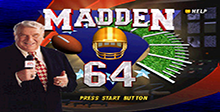 Madden Football 64
Madden Football 64 is a Football Sim game, developed by EA Tiburon and published by EA Sports, which was released in 1997.
Madden NFL 2000 Downloads

Madden NFL 2000 download