Madden NFL 2001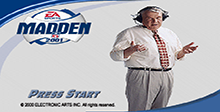 a game by EA Tiburon
Platform:

Nintendo 64
See also: Football Games, John Madden Games, NFL Games, Madden Games, NFL Games
Similar Games
Viewing games 1 to 4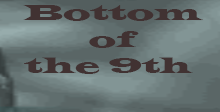 Bottom of the 9th
Konami brings its famous Bottom of the 9th to the Nintendo 64. Play as Juan Gonzalez and take on McGwire and Sosa and re-live the chase for the home run crown. Over 750 real MLBPA players. 1998 rosters plus off-season trades and free agent signings. Scenario mode lets you replay nail-biting moments in history - including the dramatic 1998 home run race. Six exciting play modes: practice, exhibition, all star, season, playoffs, plus new scenaio mode.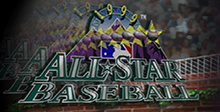 All-Star Baseball 99
With All-Star Baseball '99, development house Iguana (Turok, NFL Quarterback Club '98) extends its sterling rep for putting great graphics on the N64. The high-resolution visual feast includes multiple player shadows during night games, digitized photos of most players and extremely detailed texture maps -- just check out the ivy and row houses at Wrigley! In stadiums with Jumbotrons, the action on the big screen replicates that on the field. The athletes are fully articulated, with nice use of shading that gives them a fully rounded look. Batters are graded on multiple characteristics, including whether they are pull, straightaway or opposite-field (push) hitters. Iguana has stacked the lineup with signature stances for everyone from Roberto Alomar to Sammy Sosa.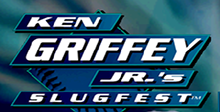 Ken Griffey, Jr.'s Slugfest
Bursting with stunning realism and high-excitement baseball action, Ken Griffey Jr.'s Slugfest drives home the winning run! Improved player animations and color commentary by Dave Niehaus - "The Voice of the Mariners" - make you feel like you're really at the game, while easy-to-use controls, updated rosters and statistics, and an optional fantasy draft make it even more fun than being there!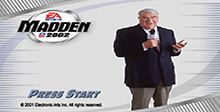 Madden NFL 2002
#1 for a reason! Return to glory: Relive the golden days of 16-bit Madden gameplay in Madden Classic mode. Kick off the season with the newest NFL team: Take the field with all 32 NFL teams including the expansion Houston Texans. A game within a game: Run or defend an improved 2-Minute Drill, now featuring Head-To-Head Challenge. Bang-Boom-Pow: Perfect the X's and O's with the help of John Madden in Training mode.
Madden NFL 2001 Downloads

Madden NFL 2001 download