Madden NFL 2002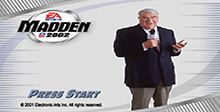 a game by EA Tiburon
Platform:

Nintendo 64
See also: John Madden Games, Madden Games, NFL Games
Similar Games
Viewing games 1 to 4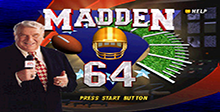 Madden Football 64
Madden Football 64 is a Football Sim game, developed by EA Tiburon and published by EA Sports, which was released in 1997.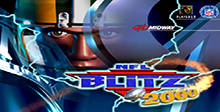 NFL Blitz 2000
It's back and it's better than ever! NFL Blitz 2000 adds 4-player support, new offensive and defensive plays, realistic weather conditions, new stadiums and a Tournament mode! Customize offensive and defensive plays to your liking. Call audibles at the line of scrimmage. You've got control now! Passing made easy with new "Blitz Passing" for one-touch long bombs! "ON-FIRE" mode gives super power performance to your players! With non-stop action and a "pick-it-up-and-play" learning curve, NFL BLITZ 2000 is THE game for every football fan!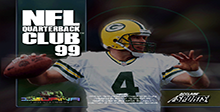 NFL Quarterback Club '99
The #1 football game on N64 just got a whole lot better! All 31 NFL teams, 3D rendered stadiums and over 1,500 players. Authentic team playbooks like the 49ers West Coast Defense and Steelers Ground Attack. All-new artificial intelligence developed by New York Jets offensive coordinator Charlie Weis. 250 all-new motion captured animations. Award-winning hi-rez graphics. Create your own players, coaches, teams, uniforms and playbooks!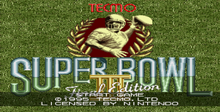 Tecmo Super Bowl 3
It is an American football video game which was one of the first sports video games that used the names and attributes of real National Football League teams and players.
Madden NFL 2002 Downloads

Madden NFL 2002 download