Mario Golf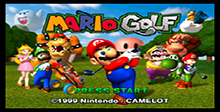 Platform:

Nintendo 64
See also: Golf Games, Mario games
Theme: Sports
Difficulty: Moderate
Number of Players: 1-2
Available: December 1991
Hole in one
You've seen him bashing blocks, tormenting turtles, killing Koopas and playing doctor, but now and then Mario likes to take some time off and relax with a round of golf. However, this version is much more detailed than other NES versions, and you will find the layout of the holes extremely challenging and worthy of any pro. Take on the best courses in the world and go up against computer players who play like they have been taught by the professionals.
Some features that set this cart above other golf games are the three dimensional perspective screen shots that appear when the ball is near the hole, a choice of a full set of clubs, and adjustments which allow you to control the speed of your swing and the angle at which you want to hit the ball.
These course will give up very few birdies and then only to the experienced players. Definitely a game which you'll come back for more and more!
Similar Games
Viewing games 1 to 4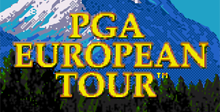 PGA European Tour
Play a practice round, a 4 round tournament, or a skins challenge on any course. Plus 2 all-new games: The Canon SHOOT-OUT SERIES for a "quick fix" sudden death experience, and Matchplay for an 8-player elimination tournament over four 18 hole rounds. Multiple camera angles and real PGA European Tour pros preview each hole with helpful hints and spectacular fly-by views. The exclusive EA SPORTS Hole Browser lets you be the cameraman. Real Golf Action, including the Draw and Fade Meter, specialty shots, 10 different ball lies, instant replay, random pin placement, accurate ball physics, and a battery back-up, plus a unique 3D putting grid that rotates and really reads the green.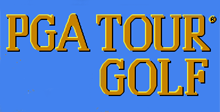 PGA Tour Golf
PGA Tour Golf is a Golf Sim game, developed by Sterling Silver Software and published by Electronic Arts, which was released in 1991.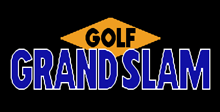 Golf Grand Slam
Golf Grand Slam is an excellent golf game, if you don't mind always playing the same course.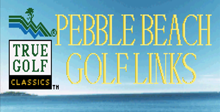 Mario Golf Downloads

Mario Golf download
With a big brother like Mario Golf on the N64, the Game Boy version could hardly fail to be a bit special. And not only does it have the same control system and a virtually identical gameplay style, it also includes an absolutely fantastic RPG mode in which you groom a young rookie for stardom.
In fact we were amazed by just how much stuff is crammed into the cart. It's every bit as varied as the N64 version, perhaps even more so when you consider the number of places to visit and people to talk to, and that's a phenomenal achievement for a Game Boy title. Things like the putting green and ring shot modes are replaced by skill challenges set by the various characters you'll bump into along the way, and the experience points you earn for completing them can be swapped between the N64 and GB (or at least you will be able to when the transfer pak is released over here). The clubhouse where you start has plenty of interesting people who'll offer hints and tips, plus a champions' table where you can challenge one of four top professionals to an ego- boosting duel. Other golfers on the practice areas will help you brush up on your skills, and as you get better at die game you'll open up new routes in the overworld outside.
The dinky Harvest Moon-style graphics work perfectly, making the four standard courses look very crisp and believable. You can scroll around them to judge where to aim your shot, and there's an optional 3D view available when you're ready to start your swing. Ifs all beautifully done, even better than we expected, and, along with Mario Deluxe, one of the best reasons to buy a GB Color.