Mario Party 2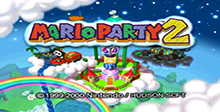 Platform:

Nintendo 64
See also: Mario games
Similar Games
Viewing games 1 to 4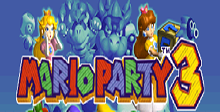 Mario Party 3
Mario and friends are throwing a party and you're invited. It's their biggest bash yet, with seventy totally new Mini-Games and five brand new adventure boards. You'll be the life of the party as you punch, pound and stampede right over your opponents in a multiplayer melee or go head-to-head in the new two-player duel mode. You can even unlock new characters in the one-player challenge. With so much fun and excitement, this is a bash you'll just have to crash!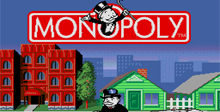 Monopoly
This time, a Monopoly game on your computer, as good as it knows to be in your reality. Every move of yours can be in 3D animation, or off if you don't want to see animations.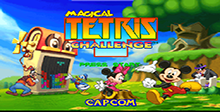 Magical Tetris Challenge
Join Disney's Mickey, Minnie, Donald and Goofy as they embark on a non-stop adventure full of challenging fun and excitement in Magical Tetris Challenge. Completely addictive, deceptively simple, you'll go wild in a kaleidoscopic shower of falling Tetris pieces in this magical version of the world's most popular video game.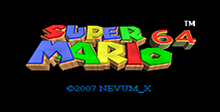 Super Mario 64
Mario is super in a whole new way! Combining the finest 3-D graphics ever developed for a video game and an explosive sound track, Super Mario 64 becomes a new standard for video games. It's packed with bruising battles, daunting obstacle courses and underwater adventures. Retrieve the Power Stars from their hidden locations and confront your arch nemesis - Bowser, King of the Koopas!
Mario Party 2 Downloads

Mario Party 2 download