Mario Tennis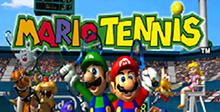 a game by Camelot Software Planning
Platform:

Nintendo 64
See also: Mario games
Similar Games
Viewing games 1 to 3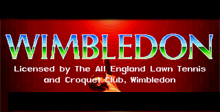 Wimbledon Championship Tennis
Take Centre Court at Tennis' Most Prestigious Event! Great Features... 24 Players: Select from 12 world class men and women pros. Each player has different strengths: serve, volley, forehand, backhand, & court coverage. Play Options: Choose singles or doubles on grass, clay, or hardcourts. Play with 1, 2, 3, or 4 players*. Select exhibition play or an 8-player Wimbledon Championship draw. Skill Levels: Select from 10 different skill levels for competitors. Exciting play for everyone from beginners to experts.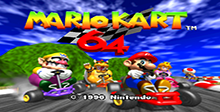 Mario Kart 64
Three... Two... One... GO! The signal light changes and you drop the pedal to the metal. Take on up to three friends in the split-screen VS games, or race solo in the Mario GP. Tell your friends to bring it on in the highly competitive Battle mode. Advanced features allow you to race with your "Ghost". The driving data from your best run appears as a transparent character on the screen. No longer must you simply race against the clock - you can actually race against yourself!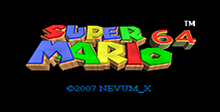 Super Mario 64
Mario is super in a whole new way! Combining the finest 3-D graphics ever developed for a video game and an explosive sound track, Super Mario 64 becomes a new standard for video games. It's packed with bruising battles, daunting obstacle courses and underwater adventures. Retrieve the Power Stars from their hidden locations and confront your arch nemesis - Bowser, King of the Koopas!
Mario Tennis Downloads

Mario Tennis download