Mary Shelley's Frankenstein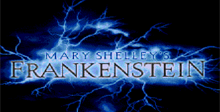 Sony Imagesoft has a game for the Sega CD based on the movie Mary Shelley's Frankenstein. You are the Creature, a living corpse, created by the brilliant scientist Frankenstein. You are misunderstood and feared. You are regarded by many as a monster and an abomination. You must somehow find yourself freedom and perhaps a life.
Mary Shelley's Frankenstein is a Sega CD game. The music and visuals all look impressive, particularly in the computer graphics department. It combines fighting action with an adventure to make a game that keeps you enticed.
Similar Games
Viewing games 1 to 3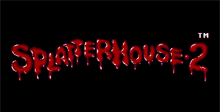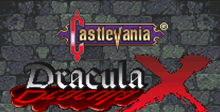 Castlevania: Dracula X
Interesting level design, different monster creatures and the same gameplay we have loved for years makes this one a no-brainer.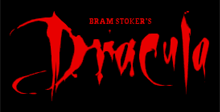 Bram Stoker's Dracula
Bram Stoker's Dracula goes straight for the jugular with spine-chilling action so real you won't believe your eyes. Experience 7 terrifying levels - each divided into day and night - and plunge deep into the ultimate interactive movie, complete with incredible 16-bit graphics and great sound that bring to life the cold, dark dungeons of Castle Dracula, the brutal Transylvanian countryside and eerie 19th century London. During the day you'll search for the weapons while fighting off bloodthirsty bats and poisonous spiders. Then, as the sun sets, the evil Prince of Darkness rises and attacks as a bat, a vicious wolf, even as an old man. But make no mistake... he must be stopped!
Mary Shelley's Frankenstein Downloads

Mary Shelley's Frankenstein download
Mary Shelley's Frankenstein mixes an action/adventure game with one-on-one fighting. However, as Frankenstein knows, building something from disparate parts can produce mixed results. The lengthy treks to collect puzzle-solving objects are challenging but ultimately a no-brainer.
The graphical quality is wide- ranging. The 3D cinematics look amazing, but the side-view visuals are flat; the 3/4-overhead look just reveals dull scenery. Moreover, the limping Frankenstein looks like the Addams Family's Uncle Fester.
Frankenstein comes bundled with Bram Stoker's Dracula, another frightfully average CD game. This two-for-one deal's okay...at discount.
ProTips:
It's easy to find items, but you might need to use them elsewhere.
Some items help you avoid a fight. For example, there's one that puts Dr. Frankenstein to sleep.
Mary Shelley's Frankenstein is a SNES video game that is based on the novel by Mary Shelley. You play as the artificial man created by Victor Frankenstein. After Victor rejects you due to your hideous appearance, you flee from Victor and you swear your revenge on him. The player controls Frankenstein, the monster, as he stomps through a medieval village looking for someone to love and accept him for who he is.