Mickey's Speedway USA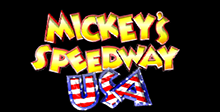 a game by Rareware
Platform:

Nintendo 64
See also: Disney Games, Rally Games, Mickey Games, Mickey Mouse
The story for this game goes something along the lines of this: the weasels have stolen Pluto's diamond necklace and it's up to you to get it back! Quite frankly though - who cares? It's a Disney karting game from Rare so if that doesn't get you excited then nothing will! Surely Mario Kart can feel the impending doom as Mickey's Speedway USA rounds the corner.
As the title suggests this game is set in the good old United States of America. Of the five grand prix circuits on offer in the game each one is set in a different part of the US, for example, one of the tracks takes in the Grand Canyon. Like Mario Kart and Diddy Kong Racing the emphasis in this game is very much on having fun. The courses are littered with power ups and yes, you will be able to scupper your mates with projectile weapons in a four-player bout! Mickey's Speedway USA isn't due out over here until November but it's definitely going to be worth the wait.
First impressions
Another Rare classic? Well kind of... but the one thing that hits you in the face as soon as you start playing is that this is basically Diddy Kong Racing with different graphics and a few tweaks. Having said that it's also fast, fun and a good challenge. We jumped straight in at the start racing as good old Mickey Mouse himself. The Disney graphics and sound effects really boost what is already a very playable game and take it to another level. If you're a cartoon racing game fan - it doesn't come much better than this - start getting excited now!
Similar Games
Viewing games 1 to 4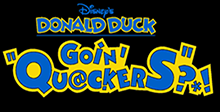 Donald Duck: Goin' Quackers
Keeping Donald content is about as easy as herding cats, but everyone's favorite fusspot really goes off the deep end when malodorous magician Merlock duck-naps Daisy. To add insult to injury, Donald's uppity cousin, Gladstone Gander, vows to rescue Daisy. Thus begins Donald's great race to reach Daisy first and foil Merlock's nefarious plans.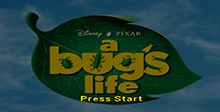 A Bug's Life
Based on the animated film, A Bug's Life is an epic game of miniature proportions. The story follows the exciting adventures of a misfit ant named Flik as he tries to save his colony from a greedy gang of grasshoppers led by Hopper. As Flik, you travel through fully interactive 3D environments brought to life with cinematic quality animation, smooth controls, and challenging puzzles. Get ready for a bug's-eye-view in an incredible and fast-paced adventure.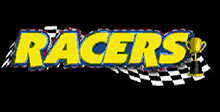 LEGO Racers
Start your engines! Race through exciting LEGO worlds and battle the greatest LEGO Racers of all time! You'll have to out-build, out-drive and out-smart your LEGO competitors to face Rocket Racer in the ultimate championship race! So, get ready. Get set. Go! Build. Customize. Race. Win!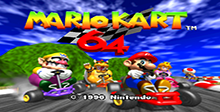 Mario Kart 64
Three... Two... One... GO! The signal light changes and you drop the pedal to the metal. Take on up to three friends in the split-screen VS games, or race solo in the Mario GP. Tell your friends to bring it on in the highly competitive Battle mode. Advanced features allow you to race with your "Ghost". The driving data from your best run appears as a transparent character on the screen. No longer must you simply race against the clock - you can actually race against yourself!
Mickey's Speedway USA Downloads

Mickey's Speedway USA download