Misadventures of Flink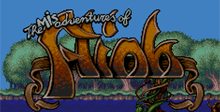 a game by Psygnosis
Platform:

Genesis
Platform games on the Sega CD are rare. Although it tries to make the grade, Flink flunks.
Flink, a cutesy cartoon wizard's apprentice, bops enemies on the head and opens treasure chests. Your goal: Find ingredients for spells so you can progress.
ProTips:
Time your jumps carefully. Flink moves slowly and is often caught just short of his target.
If you come to a dead end or a spot that seems Impassable, try a spell.
The graphics are crisp, clean...and too cute. In the Enchanted Forest, too many enemies look alike.
The music is also youngish. Deep and well-balanced, it's nevertheless something that only a child can listen to without going nuts.
If you're really desperate for platform action, then Flink delivers... though the delivery is for an audience that thinks Mickey Mouse is too grown up.
Similar Games
Viewing games 1 to 2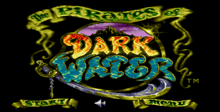 Pirates of Dark Water
Go on quest to save the world in The Pirates Of Dark Water. Take control of one of three characters, each with unique abilities.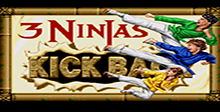 3 Ninjas Kick Back
You must help an old samurai to retrieve a dagger he once got as an award for his achievements in martial arts.
Misadventures of Flink Downloads

Misadventures of Flink download