Monaco Grand Prix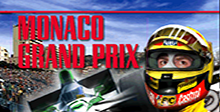 a game by Ubi Soft
Platform:

Nintendo 64
See also: Racing Games, Monaco Grand Prix Games, Car Games
Similar Games
Viewing games 1 to 8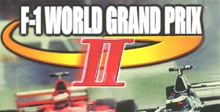 F-1 World Grand Prix II
F-1 World Grand Prix II is a Formula One Racing game, developed by Paradigm Entertainment and published by Nintendo, which was released in Europe in 1999.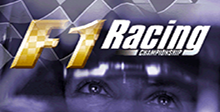 F1 Racing Championship
F1 Racing Championship is a Formula One Racing game, developed and published by Ubisoft, which was released in Europe in 2000.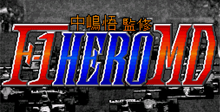 F1 Hero MD
F1 Circus MD is a Formula One Racing game, developed by Micronics and published by Nichibutsu, which was released in Japan in 1991.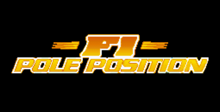 F1 Pole Position
It is a Formula 1 racing game considered to be the first game in the Human Grand Prix series for the Super Famicom.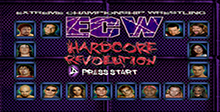 ECW Hardcore Revolution
Often imitated, never duplicated, ECW Hardcore Revolution takes you to Hell and back with the most intense hardcore wrestling action the human body can endure. Remember, scars never heal. Debut of over 40 hardcore ECW stars including Rob Van Dam, Sabu, Tommy Dreamer, Raven, Mike Awesome, Francine and New Jack! Real gutter-mouth crowd chants and commentary from ECW's Joey Styles. Brutal finishers and chair shots. "3-Way Dance" plus over 20 game modes!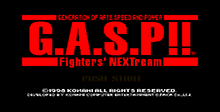 G.A.S.P!! Fighters' NEXTream
Walk into the arena, take a bow, and prepare for the most intense combat simulation ever! Over nine controllable fighters are yours to command, complete with an arsenal of face-busting, body-smashing moves. Feel every kick, punch and throw as you take part in a low down and dirty street fighting tournament!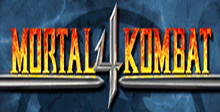 Mortal Kombat 4
Shao Kahn has been defeated at the hands of Earth's warriors, and now Shinnok has escaped to his confines in the Netherealm. The war has resumed once again. This time, the battle CAN be won by mortals!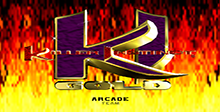 Killer Instinct Gold
Killer Instinct Gold rocks the gaming world with its earth-shattering moves and unbelievable graphics. Your battles unfold with lightning-fast action and fluid character animation at 60 frames per second. We faithfully duplicated all the features that made Killer Instinct 2 an arcade hit. We've even thrown in a complete training mode to school you on all the moves! The eye-popping graphics, the explosive hits and jaw-dropping combos make Killer Instinct Gold the only fighting game you'll ever want in your house!
Monaco Grand Prix Downloads

Monaco Grand Prix download