Mortal Kombat Shinken Kourin Densetsu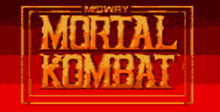 Similar Games
Viewing games 1 to 5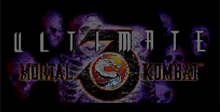 Ultimate Mortal Kombat 3
The fight of your life... Enter the world of ULTIMATE Mortal Kombat 3 and discover what awaits you... 23 immediately playable fighters and 2 bosses. Meet up with some old adversaries. Think you know them? Guess again. They've got new combos, fatalities, brutalities and babalities and they're looking for you! There's also a few dudes playing their own version of hide and seek - find 'em if you can! Battle against the computer, opt for 2-on-2 fighting, or try out the very cool 8-fighter Tournament mode! Dazzling graphics, incredible sound and motion-capture technology produce the most realistic battles you'll ever fight!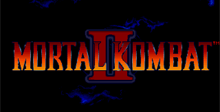 Mortal Kombat 2 32X
Rip into the real arcade action that 32 megs of high-speed 32 bit processing can deliever! Trade-up to faster game play, realistic character animation, state-of-the-art graphics and the bone-crunching music and sound F/X of the arcade smash -- from "Finish Him" to "Flawless Victory." You might have played it before but... Nothing, NOTHING can prepare you for MKII on 32X!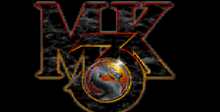 Mortal Kombat 3
Get ready for the fight of your life... 14 selectable fighters, including 8 new characters, 2 new bosses and 1 new fighter hidden within the game! Watch out for this dude. 32 Megs - the most ever for a Mortal Kombat game! Image memory increased by 33% for awesome graphic resolution. 12 new 3D-rendered moving backgrounds to keep you jumping! Secret portals that allow you to smash up and down into different backgrounds for the ultimate bi-level battlefield! Intense, live-action, fully-digitized fight sequences for the most realistic action you've ever encountered!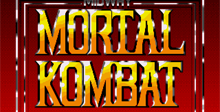 Mortal Kombat
Prepare yourself! The #1 arcade hit is here: from Sub-Zero, Rayden and the rest of the Kombat Warriors to the grueling endurance and intense mirror matches! Execute bone-shattering combos and awesome finishing moves! Defeat the half-human dragon Goro, and destroy the shape-changing Shang Tsung to become the Supreme Mortal Kombat Warrior!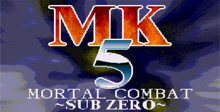 Mortal Combat 5
It's a single-player game, where you play as Sub-Zero, passing lots of foes and traps.