Mortal Kombat Trilogy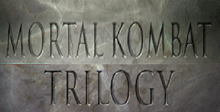 a game by Midway
Platform:

Nintendo 64
See also: Mortal Kombat Games
Three blood-soaked games in one! And all of them of the same ropy quality: If you're the kind of person whose life won't be complete until you've seen every silly fatality, babality and animality in the Mortal Kombat series, then you should get this game. And a life. The gameplay of the MK franchise hasn't advanced since MK2 in 1994, and it shows.
Similar Games
Viewing games 1 to 4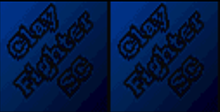 ClayFighter 63⅓ Sculptor's Cut
Get ready to crumble... with this special edition of the world's funniest fighting game! This "director's cut" contains many extras added to the original Clay Fighter 63 1/3 game. You might lose lives, you might lose limbs, but don't lose your sense of humor! 12 eccentric fighters plus 4 additional clay combatants only found in this version. More snide remarks and barbed wit will have you crying from laughing so hard! Original characters get additional attacks for an all-new experience. Enhanced camera angle stays put to see more details in the environment and improve fight control!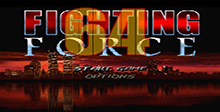 Fighting Force 64
Fighting Force delivers unparalleled action and tons of attack moves in a fully progressive 3D environment. Smash through an anti-tank barricade, pick up a rocket launcher and torch incoming enemies or knock over a vending machine or fuel tanker to find hidden weapons!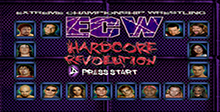 ECW Hardcore Revolution
Often imitated, never duplicated, ECW Hardcore Revolution takes you to Hell and back with the most intense hardcore wrestling action the human body can endure. Remember, scars never heal. Debut of over 40 hardcore ECW stars including Rob Van Dam, Sabu, Tommy Dreamer, Raven, Mike Awesome, Francine and New Jack! Real gutter-mouth crowd chants and commentary from ECW's Joey Styles. Brutal finishers and chair shots. "3-Way Dance" plus over 20 game modes!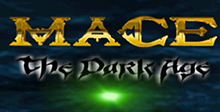 Mace: The Dark Age
Live by the sword. Kill for the mace! Forged in the fires of the Dark Ages, Mace is the hottest 3D fighting game ever! Each medieval character wields a weapon unique to their land of origin. Their only desire - inflict serious pain! Sixteen player-selectable characters, two amazing bosses and six hidden characters. Tons of tasty combos and reversals with simple four-button controls. Become immersed in battle with complete 3D character movement. Behold the interactive multi-level arenas, but beware of the deadly boundaries!
Mortal Kombat Trilogy Downloads

Mortal Kombat Trilogy download
Bloody, horrible - or bloody horrible if you prefer. A compilation that shows just how sucky the early Mortal Kombat games now look.
This is really poor. A wealth of options, cheats, extras and finishing moves can't save it. Avoid with clinical determination.