Moto GP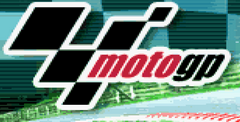 Welcome to the wild world of high-octane motorcycle racing. Enter the racing circuit and burn up your tires on 16 Grand Prix races, choose your rider, your country and which two-wheeled rocket that will either make you the fastest racer on two wheels or just another one of the faceless names who left 24 inches of skin on the track in Tokyo.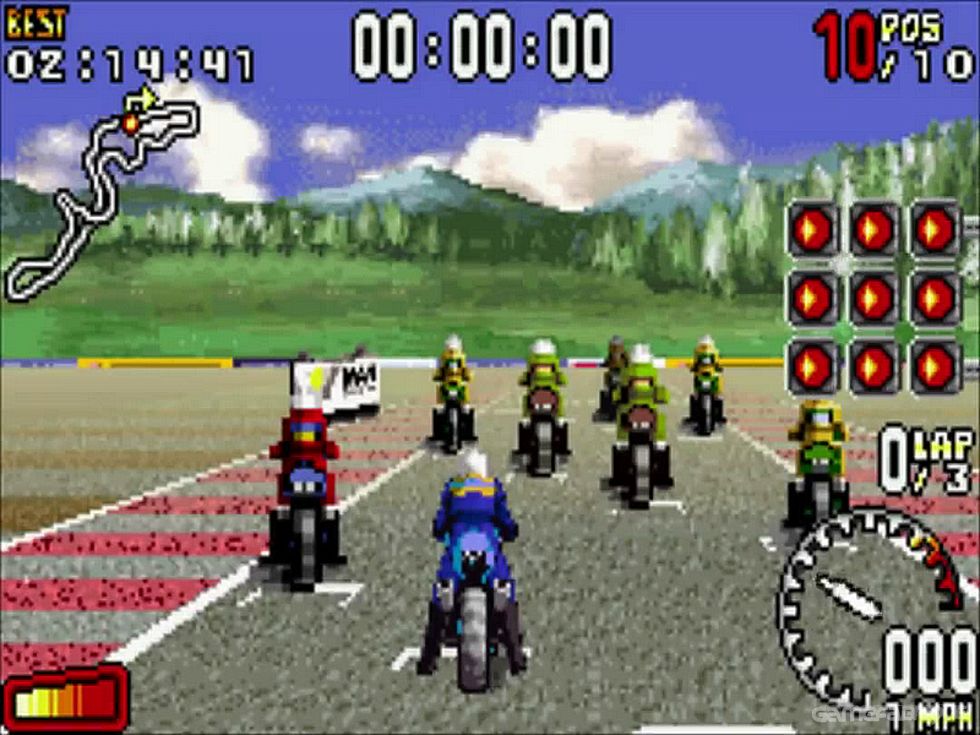 The first thing players will notice is how surprisingly smooth the frame rate is. This slick setup is complimented by a friendly and forgiving control scheme. Given the rate of speed and the winding tracks, navigating the bikes is done with an ease that makes me think the game makers wanted to play the game as badly as they wanted to make a quality cart.
The game offers a variety of options that make the game that much more worthwhile. Starting up, players can choose from the quick race, the time attack, the tournament and the Grand Prix. The quick race allows players to jump in and take one of several bikes for a spin. The time attack allows for a little friendly competition, as the object is to see who can have the single fastest lap time. The tournament allows for a completion of four leagues on increasingly difficult tracks and lastly, the Grand Prix. This is the mode genre players want to play for its adjustable difficulty and engaging points system. Players must remain competitive in order to finish first in the point standings.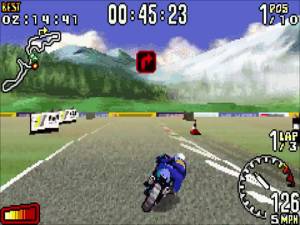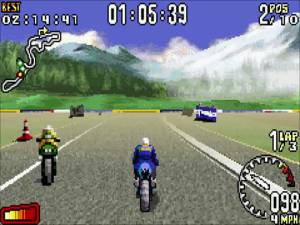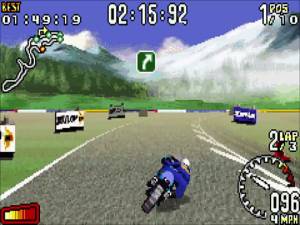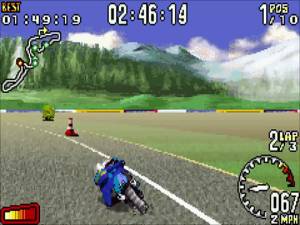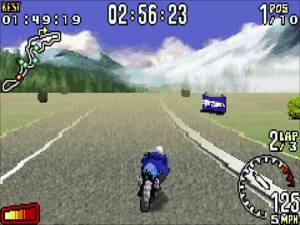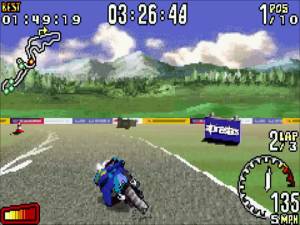 This is a solid racing title for the GBA, the perfect game to either become deeply involved in, or start up and rock through a single race, not to mention one that fans of the racing genre will really eat up. Since motorcycle racing may not be for everyone, this game ranks in as fans only.