MRC: Multi-Racing Championship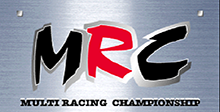 a game by Genki
Platform:

Nintendo 64
See also: Championship Games, Rally Games, Racing Games
Sluggish and unexciting racing game that is far too easy and has only a feeble three tracks. There are much better racers around.
Similar Games
Viewing games 1 to 4
Indy Racing 2000
Don't set the pace. Demolish it! Get behind the wheel and take control of the speed, power and tradition of "The Greatest Spectacle in Racing" with Indy Racing 2000. With authentic Indy arcade action and additional fantasy courses, Indy Racing 2000 captures all of the high-speed excitement of racing 225 mph toward victory! Race as one of Indy racing's biggest superstars in an authentic Indy racing season. Dominate beyond Indy racing on 8 additional open wheel courses with Midget, Sprint and Formula cars.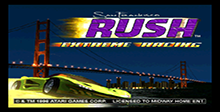 San Francisco Rush
Put the pedal to the metal, smoke the tires, and pour on the speed with San Francisco Rush! Hit the road in one of eight unique race cars ranked in four distinct performance classes. Burn rubber through the 3D modeled hills and landmarks of San Francisco. Choose from six accurately detailed tracks that can be adjusted with the games "Mirror" or "Backwards" options for a total of 24 incredible tracks! Spectacular hidden shortcuts on each track! Realistic sensation of catching air and landing hard!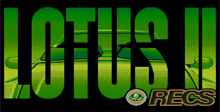 Lotus 2 RECS
Experience the fastest two-player head-to-head racing you will find for the Sega Genesis.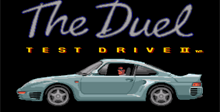 Test Drive 2 - The Duel
Test Drive II: The Duel is a GT / Street Racing game, developed by Distinctive Software and published by Ballistic, which was released in 1992.
MRC: Multi-Racing Championship Downloads

MRC: Multi-Racing Championship download
The conversion job had done it no favours. 'Gritty' graphics and, in comparison with Top Gear Rally, it's also far too easy.
A ponderous and unexciting attempt to bring rallycross to the N64. MRC is lacking in speed (generally considered to be a major ingredient in a racing game) and takes a good kicking on the difficulty front by being way too easy. The limited number of tracks (a mere three, not counting the usual mirror options) gives it the lifespan of a gnat. One of the cars is unbeatable, as well - why?