NBA Courtside 2: Featuring Kobe Bryant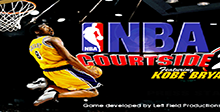 a game by Left Field Productions
Platform:

Nintendo 64
See also: NBA Games
Very playable basketball game with excellent controls, fully customisable camera and a Player Creation mode.
Similar Games
Viewing games 1 to 4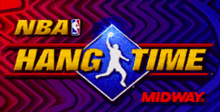 NBA Hangtime
Hangtime is the third basketball game by the original development team behind the NBA Jam series.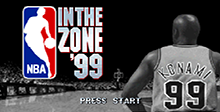 NBA In The Zone '99
The only place for hoops action on the Nintendo 64! All 29 NBA teams and over 300 real NBA players. Eight different camera angles with adjustable zoom. Create a player and customize over 30 different categories. All-new motion captured animations - the most realistic ever! Advanced play-calling techniques. Pin-point passing lets you play like the pros! Three-point shootout and slam dunk contest!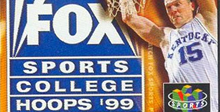 Fox Sports College Hoops '99
Complete college basketball license featuring over 120 college teams. NCAA Tournament, NCAA Sweet 16 and Final Four. Pre-season and Conference tournaments. In-depth player attributes and skill ratings. Three difficulty levels, easy to learn controls, and multiple camera angles. Authentic college basketball look and feel with real logos, uniforms and home courts, and real college offensive and defensive plays.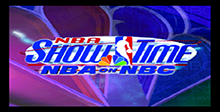 NBA Showtime: NBA on NBC
The NBA like you've never seen it before! NBA Showtime: NBA on NBC brings you the top players from each team in a heart-pounding, pulse-racing above-the-rim match-up! You'll see the intensity on their faces and hear it in their voices, you'll feel the power of every pass and every shot! This is what the NBA is all about! Go for rebounds and 3-pointers in all 28 arenas around the league. Choose from over 130 real NBA players plus hidden characters!
NBA Courtside 2: Featuring Kobe Bryant Downloads

NBA Courtside 2: Featuring Kobe Bryant download