Kobe Bryant's NBA Courtside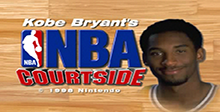 a game by Left Field Productions
Platform:

Nintendo 64
See also: NBA Games
Fluid gameplay, sharp graphics, and a very simple control system make NBA Courtside the best ever basketball game.
Similar Games
Viewing games 1 to 4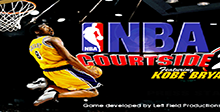 NBA Courtside 2: Featuring Kobe Bryant
Step onto the hardwood in the shoes of one of the most exciting and creative players in the NBA today. NBA Courtside 2 delivers unparalleled graphics, incredibly fluid player animations, an extremely wide range of one-player controls and all-new two-player controls. Create a rookie, and depending on how well you play, their skill ratings will increase or decrease. Quick Play, Season Play, Arcade Play, 3-Point Contest, Tournament Mode and four different Season modes.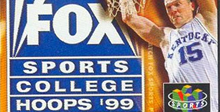 Fox Sports College Hoops '99
Complete college basketball license featuring over 120 college teams. NCAA Tournament, NCAA Sweet 16 and Final Four. Pre-season and Conference tournaments. In-depth player attributes and skill ratings. Three difficulty levels, easy to learn controls, and multiple camera angles. Authentic college basketball look and feel with real logos, uniforms and home courts, and real college offensive and defensive plays.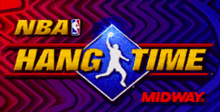 NBA Hangtime
Hangtime is the third basketball game by the original development team behind the NBA Jam series.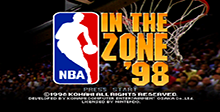 NBA In The Zone '98
For the first time ever NBA In The Zone '98 jams it home on the N64! Feel every rim rockin' dunk as you take your team through a full regular season and into the NBA finals! All 29 NBA teams plus two NBA All-Star teams. Over 300 NBA players including Shaq and Sir Charles, as well as Penny, Pippen, Ewing, Malone and Glen Rice. Play Exhibition, the NBA Playoffs and the 1997-98 NBA Season Schedule. Full season stat tracking for every player. 300 different motion captured moves.
Kobe Bryant's NBA Courtside Downloads

Kobe Bryant's NBA Courtside download