NBA In The Zone '98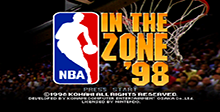 a game by Konami
Platform:

Nintendo 64
See also: Basketball Games, NBA Games
Slowly but surely the holes in the Nintendo 64's sports lineup are being filled. Providing the first basketball game (it is the first N64 basketball game we've seen) is Konami, who has decided to bring their arcade-style basketball game to the Nintendo 64.
NBA in the Zone has always been a graphically pleasing game, and as you can see, they are well on the road to accomplishing this on the N64. Obviously, the N64 should have better 3*D graphics due to its 3-D hardware, but it will have some other advantages such as Rumble Pak support, which should add some pizzazz to those rim-rocking, controller-buzzing dunks.
MANUFACTURER - Konami
THEME - Sports
NUMBER OF PLAYERS - 1-4
Similar Games
Viewing games 1 to 4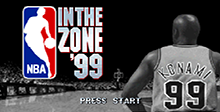 NBA In The Zone '99
The only place for hoops action on the Nintendo 64! All 29 NBA teams and over 300 real NBA players. Eight different camera angles with adjustable zoom. Create a player and customize over 30 different categories. All-new motion captured animations - the most realistic ever! Advanced play-calling techniques. Pin-point passing lets you play like the pros! Three-point shootout and slam dunk contest!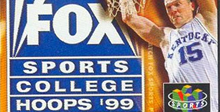 Fox Sports College Hoops '99
Complete college basketball license featuring over 120 college teams. NCAA Tournament, NCAA Sweet 16 and Final Four. Pre-season and Conference tournaments. In-depth player attributes and skill ratings. Three difficulty levels, easy to learn controls, and multiple camera angles. Authentic college basketball look and feel with real logos, uniforms and home courts, and real college offensive and defensive plays.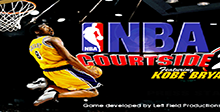 NBA Courtside 2: Featuring Kobe Bryant
Step onto the hardwood in the shoes of one of the most exciting and creative players in the NBA today. NBA Courtside 2 delivers unparalleled graphics, incredibly fluid player animations, an extremely wide range of one-player controls and all-new two-player controls. Create a rookie, and depending on how well you play, their skill ratings will increase or decrease. Quick Play, Season Play, Arcade Play, 3-Point Contest, Tournament Mode and four different Season modes.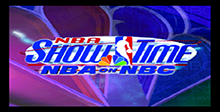 NBA Showtime: NBA on NBC
The NBA like you've never seen it before! NBA Showtime: NBA on NBC brings you the top players from each team in a heart-pounding, pulse-racing above-the-rim match-up! You'll see the intensity on their faces and hear it in their voices, you'll feel the power of every pass and every shot! This is what the NBA is all about! Go for rebounds and 3-pointers in all 28 arenas around the league. Choose from over 130 real NBA players plus hidden characters!
NBA In The Zone '98 Downloads

NBA In The Zone '98 download
An enjoyable multiplayer game and lots of options. Good, but hardly brilliant. The question is do you really like basketball?
NBA Pro '98 opens promisingly enough, with а flashy intro sequence giving flashes of basketball action depicted through detailed high-res images. Great, you might think - this game looks brilliant!
Sadly though, the in-game graphics are not up to quite the same standard. They could best be described as 'blurred'. Okay, 'very blurred'. Think of looking at a picture through a fishtank that needs cleaning, and you're halfway there.
To be fair, the blurring seems to decrease depending on the camera view you use. It seems worst on the wide side-view though, which is rather unfortunate since this is the easiest view to play with.
NBA Pro '98, as its name suggests, contains all the teams and players for the official NBA '98 season. Or at least, it should. There is in fact a note in the manual to explain that all team rosters were accurate at the end of October last year, which means that if a new super-player has entered the NBA scene since that date then he's probably not included in the game.
Bring On The Features
NBA Pro '98 is packed full of options. You can play an exhibition match, a variable number of playoffs, a complete season, or even an all-star match using the best of the best.
Budding managers can reorganise their starting lineups, decide on substitutes, trade players with other teams and even create their own players with the comprehensive edit facility.
One good thing, or one bad thing depending on how you look at it, is the faithful adherence to the rules of basketball, which may take some time to get used to if you have no knowledge of the game. Luckily, unlike American football the rules are fairly straightforward and they — usually - make sense.
There is the obvious 'out of bounds' rule, and the fairly simple 'foul out' rule (foul five times and you're out). More unusual, and likely to catch you out to start with, are the 'back court' and 'goal tending' violations. The back court rule states that a player may not go back or pass back over the centre line once the ball has passed over it. Goal tending is when a player knocks the ball away from the basket when it's about to go in, which seems a bit daft, since stopping the other team from scoring is half the battle, isn't it?
There are also various time violations which occur depending on where you are on the court and what you're doing. These are all designed to keep the pace of the game going, making it as exciting for the fans as possible - like the 'pass-back' rule in football. Curiously, it's possible in NBA Pro '98 to get caught for 'travelling', which is where the player runs without dribbling the ball. Since the players dribble automatically, it's not clear how this occurs (I managed to do it though).
Realistic Running
The on-screen players run at different speeds, as real players would, and their speed becomes reduced as the game goes on and they get tired. Fatigue also affects their throwing abilities and their accuracy, as it would with their real-life counterparts.
One really irritating aspect, at least on the one player game, is the in game player selection. To swap between players, you need to tap the С Down button, which selects the player closest to the ball. However, there are times when it would be much more useful for the CPU to swap for you, like when you've just attempted a three-point throw and missed, for example. You still retain control of the player who has thrown, when obviously you want to control the player nearest the ball. The other problem with the player selection is that it's often not clear which player is closest to the ball, unless you're using the overhead mode.
The saving grace of this game is the multi-player mode. You can play with up to four human players on one team, or any combination per side. As with most multiplayer sports games, when your player is off-screen an arrow indicates where he is, allowing you to bring him back into the visual play area, or alternatively to switch to a different player.
Playing against human opponents is a lot more fun than facing the computer players, because the CPU is just too good at scoring, and it usually becomes a case of just trying to score more goals than it does in a relay. It scores one, you score one, it scores one... With all the players under human control though, at least as far as shooting goes, the game is a whole lot more fun, because of the number of baskets scored. None of this 'two or three goals a match' rubbish that you get in football - the scores in basketball go up quicker than English cricketers losing wickets to the West Indies.
All in all, NBA Pro '98 is an enjoyable game. The blurring of the graphics is a little disappointing, and the one-player game becomes a little tiring after a while, even with the mass of features and options that you get to play around with. The four-player game is loads of fun, and just shows why the N64 was made with four joypad ports. If you don't have enough pads, buy more, and recruit a few friends for some serious NBA action!