NFL Blitz 2000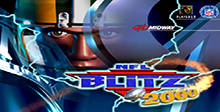 a game by Midway
Platform:

Nintendo 64
See also:Football Games, NFL Games, NFL Games
Similar Games
Viewing games 1 to 3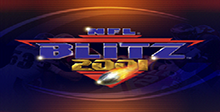 NFL Blitz 2001
No refs. No rules. No mercy! NFL Blitz is back as this year's exclusive 7-on-7 extreme-style football game with all the NFL teams, players and new hard-line features like... All-New Mini-Game Mode: Improve your skills and become a master of the controls. Exciting New Look: Awesome and outrageous animations and celebrations. New Killer Audio: Impressive sound FX, voice-overs and music. New Player Artificial Intelligence (AI): Easy to have fun, challenging to master. New stadiums, expanded play books, and updated rosters.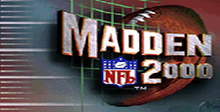 Madden NFL 2000
The speed and power of NFL football! Faster moves and breakaway speed for bigger plays. Body slams and collisions, drag-downs and de-cleaters, explosive sticking and crunching gang tackles. Ultra-fast blur moves, helmet-popping hits, more scoring, special animations, and in-your-face commentary. Multiplayer Franchise mode, authentic stadium atmosphere, Hot Routes, Madden Challenge and more!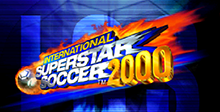 International Superstar Soccer 2000
The undisputed king of football returns... Experience the new Career Mode - bring youngsters through the ranks to create individual star players. Smoother animations and gameplay. ISS 2000 is the choice of champions - nothing gets as close to the beautiful game.
NFL Blitz 2000 Downloads

NFL Blitz 2000 download