NFL Blitz 2000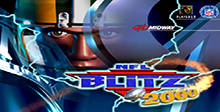 a game by Midway
Platform:

Nintendo 64
See also: Football Games, NFL Games, NFL Games
N64 fans can look forward to the latest version of Midway's Blitz to hit their system this September. Some new tweaks include the wind now affecting the ball (in passing, punting, etc.), and the ability to map a receiver directly to a button on the controller. If you want to pass to that receiver, you hold down the blitz pass button and the receiver button and the pass is made. The graphics will get a boost too.
Similar Games
Viewing games 1 to 3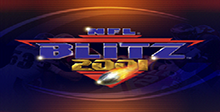 NFL Blitz 2001
No refs. No rules. No mercy! NFL Blitz is back as this year's exclusive 7-on-7 extreme-style football game with all the NFL teams, players and new hard-line features like... All-New Mini-Game Mode: Improve your skills and become a master of the controls. Exciting New Look: Awesome and outrageous animations and celebrations. New Killer Audio: Impressive sound FX, voice-overs and music. New Player Artificial Intelligence (AI): Easy to have fun, challenging to master. New stadiums, expanded play books, and updated rosters.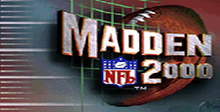 Madden NFL 2000
The speed and power of NFL football! Faster moves and breakaway speed for bigger plays. Body slams and collisions, drag-downs and de-cleaters, explosive sticking and crunching gang tackles. Ultra-fast blur moves, helmet-popping hits, more scoring, special animations, and in-your-face commentary. Multiplayer Franchise mode, authentic stadium atmosphere, Hot Routes, Madden Challenge and more!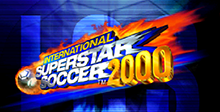 International Superstar Soccer 2000
The undisputed king of football returns... Experience the new Career Mode - bring youngsters through the ranks to create individual star players. Smoother animations and gameplay. ISS 2000 is the choice of champions - nothing gets as close to the beautiful game.
NFL Blitz 2000 Downloads

NFL Blitz 2000 download
People say:
7.5
If you're into "hardcore" football games. Blitz 2000 is your only choice (sorry NFL Xtreme 2). It's taken a year but Midway has produced a nearly arcade perfect version of Blitz '99. If you haven't overdosed on the arcade version (like we have) you'll want to check out the improvements over the original console Blitz. First and foremost, four-player is operational but a bit slow. That's the biggie, most of the other changes are small but they bring the game up to Blitz '99 standards. On fire mode, five new stadiums, snow and rain effects, 10 new secret heads and so on. In general, all the stuff you'll find in Blitz '99 at the arcade plus a bit more. The gameplay is essentially the same if not a bit smarter due to a beefed-up Al. The fields, stadiums and players have more texture as well. New animation amounts to endzone dances (they look really weird) and taunts. On-field moves are about the same except for helmet popping'. Rosters are updated along with the addition of the Browns and Titans. Beyond that stuff, a mess of new plays and a more comprehensive play editor are in place. In the end. if you already own Blitz, and you're not a huge fan, pass on this one. Outside of the four-player mode, the other improvements are nice but not tremendously important. If you are a fan, or you don't own Blitz, go buy Blitz 2000.
8.0
Graphically, Blitz on the N64 isn't as blocky as the PlayStation version, but it suffers from one major flaw-slowdown. Bad thing about that is when there's slowdown it gives your opponent more time to determine who you've just passed to. Other than that, both home versions have the same enhancements. Perhaps the slowdown problems could've been helped by RAM Pak support, but even with the slowdown, this is a good version of Blitz.
8.5
If you don't mind that this is only a minor upgrade over Blitz '99 (which only came out in arcades), but can appreciate that it is a major jump over the first NFL Blitz for N64, then by good golly, this cart is for you. The animation runs very smooth, except when it's broken up by the occasional heavy slowdown in thick traffic. The four-player mode, the ability to catch on fire and the new plays make this one of the best party games for the system.
7.5
You just can't go wrong with Blitz. Everything in the game just makes a lot of sense -from the play-selection screens to the gameplay itself to the various play modes. The Al opponents in the one-player mode put up a good fight, two-player battles are a blast and the newly added four-player mode is simply outstanding. It's just a fun game. In fact, the only gripe I have is the slowdown the game experiences when a lot is going on on the field.