NFL Blitz 2001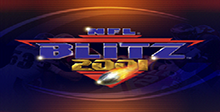 a game by Midway
Platform:

Nintendo 64
See also: Football Games, NFL Games, NFL Games
Similar Games
Viewing games 1 to 4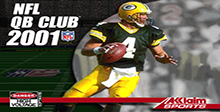 NFL Quarterback Club 2001
All 31 NFL teams and 1,500 NFL players. Create and manage your own team. 31 team-specific playbooks or create your own. Play-by-play from Mike Patrick and Randy Cross. Precision artificial intelligence for real NFL gameplay. All-new Shoulder Charge feature for busting through defenders. Replay key moments of all 34 Super Bowls. All-new E-Z pass/catch controls. Incredibly detailed player models. Game speed maximized for the N64!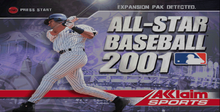 All-Star Baseball 2001
Over 700 Major League Baseball players and 30 stadiums including 5 new ballparks. Faster gameplay with Easy Batting / Pitching options. Hook slides, swipe tags, and home plate collisions. All-new Batting Practice mode lets you hone your skills. First ever Hall of Fame team including Nolan Ryan and Reggie Jackson. Full roster management includes: multi-player trades; create, sign and release players.Team stats in over 300 categories by STATS Inc.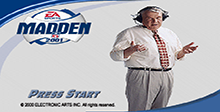 Madden NFL 2001
Get ready for a dose of bone-crunching football action on the PlayStation 2 with Madden NFL 2001. Madden NFL 2001 features an all-new and exclusive NFL Coaches Club license, which means you'll see coaches on the sidelines and hear them yelling encouragement, comments and criticisms. Madden 2001 also features individualized details, easy-to-use interface, dynamically enhanced audio and play-by-play recorded with John Madden and his broadcast partner, Pat Summerall, and more!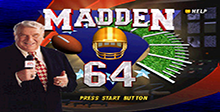 Madden Football 64
Madden Football 64 is a Football Sim game, developed by EA Tiburon and published by EA Sports, which was released in 1997.
NFL Blitz 2001 Downloads

NFL Blitz 2001 download